Donate
TBN's Best-Selling Author's Bundle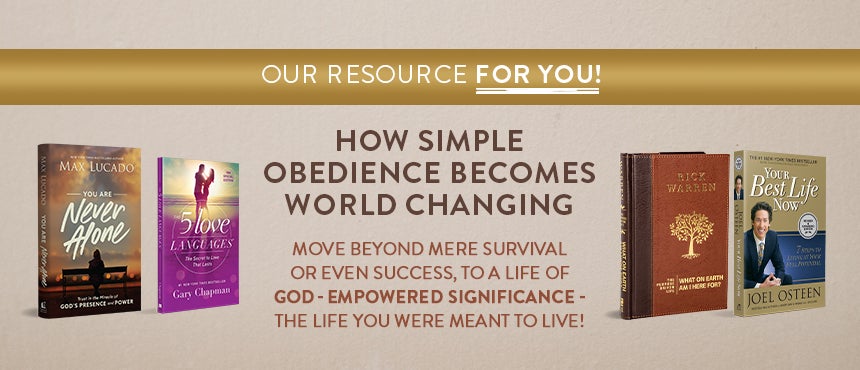 Four Life-Changing Christian Classics Just for You!
When the collective book sales of just four Christian authors exceeds 200 million, you can easily believe that there's been a divine spark inspiring them! And with the relevant messages of Joel Osteen, Rick Warren, Gary Chapman, and Max Lucado, you would be right. This powerful bundle of their four bestselling books have changed the lives of millions of individuals across the earth — and can do the same for you:
Your Best Life Now. In his New York Times bestselling classic, Pastor Joel Osteen encourages you to examine what you really believe, because your beliefs can either hinder you or propel you into God's best. In this anniversary edition of Your Best Life Now, Pastor Joel shows how God created you to be more than a conqueror — and how you can live daily in His abundance and victory.

The Purpose Driven Life. In this New York Times bestseller, Pastor Rick Warren takes you to God's Word to help answer three questions everyone ponders: Why am I alive? Does my life matter? What is my real purpose? In this twentieth anniversary edition of The Purpose Driven Life, Pastor Rick will help you move beyond mere survival or even success, to a life of God-empowered significance — the life you were meant to live!

The 5 Love Languages. In this #1 New York Times bestseller, relationship expert Dr. Gary Chapman shares truths that have transformed millions of relationships worldwide. Whether your relationship is flourishing or failing, The 5 Love Languages offers relevant, actionable relationship wisdom that will lead to deeper, meaningful intimacy with your spouse.

You Are Never Alone. Have you ever wondered if anyone really cares? In You Are Never Alone, pastor and New York Times bestselling author Max Lucado shows how Jesus is walking with you through every season, helping you to dwell in the grace of His finished work at the cross, and to trust Him as your ever-present source of help.
For your gift of $50 or more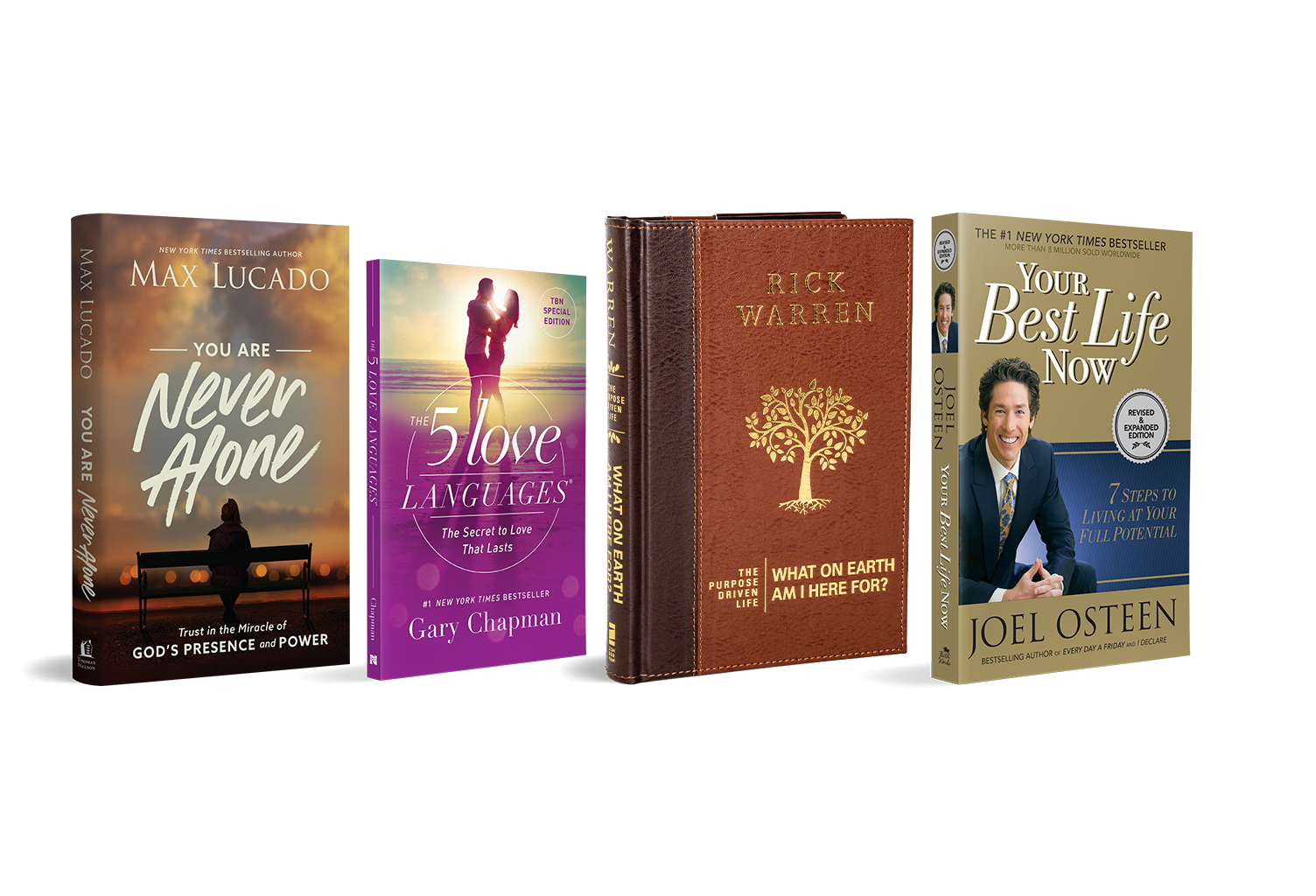 We'll send you all four of these life-changing Christian classics with our gratefulness for your partnership in helping TBN send God's love around the world.
Please use the form to submit your donation. And thank you for joining us in reaching individuals and families across the earth with the Good News of Jesus Christ.
Your donation
Amount:
Type of Donation:
Ministry:
Ministry Resource:
Edit
Credit / Debit Card
Bank Account
Edit