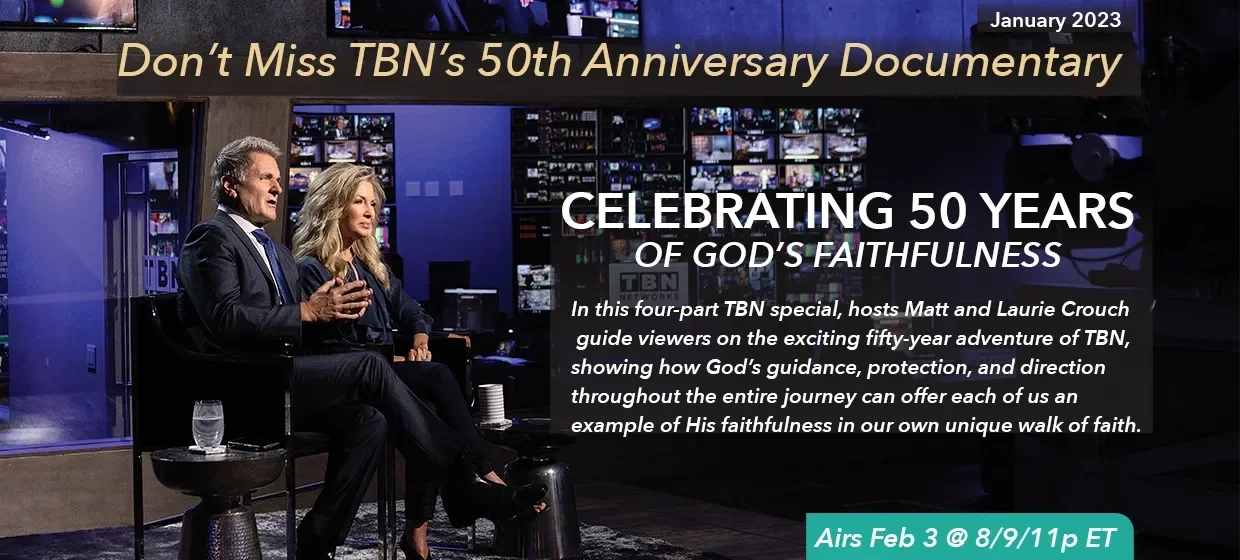 Dear Friend and Partner,
This month we're excited to kick off the jubilee celebration of TBN's fiftieth year broadcasting the life-changing message of hope and grace across the earth. As Laurie and I have been reflecting on this amazing half-century adventure, the one theme that has been consistent throughout the journey is God's faithfulness.
When my parents Paul and Jan Crouch launched TBN on May 28, 1973, the promise of God's faithfulness was all they had. They knew that He had called them to start a television network to take His love to the world. And while they lacked the resources, the expertise, and just about everything else to make it happen, they had something that made all the difference: They were available, and they were willing to trust God to make the way. Despite every hardship and obstacle, they were convinced that God would do something far greater than they could imagine. And, of course, He has.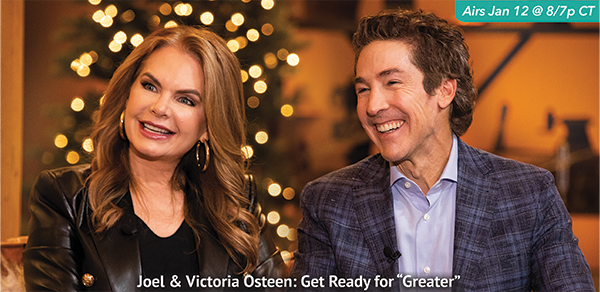 In his powerful new book Your Greater Is Coming, our good friend Pastor Joel Osteen emphasizes that the path to the "Greater" God has for each of us almost always winds its way through trials, obstacles, and even suffering. "I wish I could tell you that greater comes by just being positive, just having faith, just honoring God," he writes. "There are levels you can only reach by going through some difficulties." He adds that the suffering we go through on the way to our greater provides "an opportunity to show God that you're not going to get discouraged, give up on your dreams, and lose your passion."
Over the forty years my parents guided this network, they had many such opportunities. And as Laurie and I have been leading TBN over the past decade, one crucial truth has been reinforced to us many times: We can have the best studios and facilities in the world, the best technology available, and we can produce quality programming that is unrivaled anywhere. But if our reliance is not upon God, and if His Spirit is not present in what we do, we have nothing.
That's why, as we celebrate fifty years of God's faithfulness, we're making this scripture a declaration for TBN: "'Not by might nor by power, but by My Spirit,' says the Lord of hosts" (Zechariah 4:6).
Dear friend, thank you for standing with TBN in this Holy Spirit-empowered mission to take the love of Jesus to the nations.
Matt and Laurie Crouch