"Mary, Did You Know?" Celebrating 30 Years of a Christmas Classic
Award-winning singer-songwriter Mark Lowry welcomes some good friends and musicians to reminisce about this contemporary Christmas classic. First recorded by Mark thirty years ago, "Mary Did You Know?" has impacted hearts and lives across the earth through its simple message of God's love, which arrived in the form of a newborn baby in Bethlehem. Airs December 24th @ 8/7c.
The Heart of Christmas with Andrea Bocelli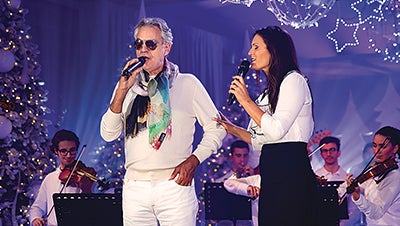 One of the world's most beloved classical vocalists, Andrea Bocelli performs all the favorites from his popular Christmas albums. Hosted by Matt and Laurie Crouch, and filmed in and around Andrea's hometown of Tuscany, this unique holiday special includes performances from Andrea's son, Matteo, and award-winning singer-songwriter Francesca Battistelli. Airs December 24th @ 9/8c.
Christmas with Michael W. Smith and Friends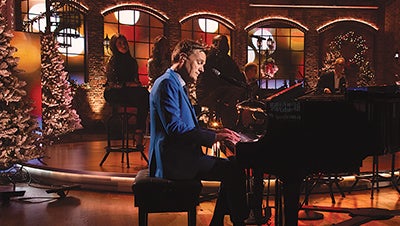 Nothing ushers in the joy of the Christmas season like an evening with Grammy Award-winning Christian singer and songwriter Michael W. Smith. This Christmas Eve join Michael and special musical guests Point of Grace, the Katinas, Marc Martel, and Jordan Smith for inspirational music and worship the entire family will enjoy! Airs December 24th @ 10/9c.
Unwrapping the Unexpected with Max Lucado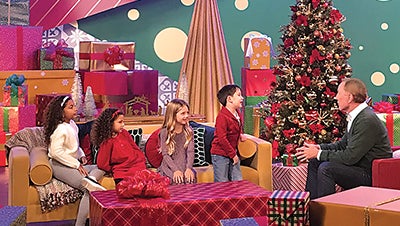 In this exclusive TBN Christmas special, Pastor Max Lucado is joined by guest speakers and music artists, including For King & Country, as he unwraps the truly unexpected moments at work in the glorious story of Christ's birth. In the process he'll get a little help with the Christmas narrative from those who say the most unexpected things — children! Airs December 24th @ 11/10c.
INFO
Author
Published:
Dec 01, 2021 at 05:16 AM