God's Great Faithfulness Covers the Nation
Through Every Chapter and Challenge of Life, God is Faithful!
A few weeks ago, Laurie and I joined with Christ followers around the world to observe Pentecost Sunday, recalling that moment recorded in Acts chapter two when the early church first received the outpouring of the Holy Spirit promised by Jesus.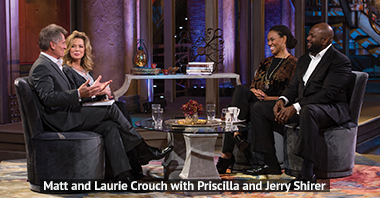 We thank God for the precious gift of His Spirit that empowers us to walk in the victory Jesus has provided for us—even through life's many trials
. Even so, we can't help but think about the current state of our nation and world, and of the very real challenges so many of us are facing at this moment in time.
From the global COVID-19 crisis which took the world by surprise back in early March, to the violence and chaos that exploded recently in cities across America, untold millions of individuals and families have grown anxious and afraid. They're deeply concerned for their health and safety, for their families, for their finances, for what lies ahead. Even many who have walked confidently for years in the finished work of Christ have found themselves feeling vulnerable, uncertain, and in need of assurance. They want to be certain that what they believe about God and His goodness, and what they've embraced from His Word, will be enough to sustain them and those they love in times of difficulty.
Communicating that assurance through the incomparable message of hope and grace Jesus brings is front and center for us 24 hours every day.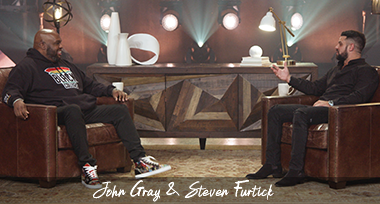 For TBN and our many friends and partners just like you, communicating that assurance through the incomparable message of hope and grace Jesus brings is front and center for us 24 hours every day.
In fact, your crucial partnership is woven into the very fabric of the most relevant and timely programming we've aired over the past few months
. That includes a continuing series of  TBN
Praise
programs encouraging individuals and families during the global pandemic, specially produced programs addressing the racial tensions facing America from a gracious and godly perspective, and life-changing episodes of our daily
Better Together
talk show dealing with issues near and dear to the hearts of women.
Of course, we know God doesn't promise that we'll walk through life trial-free. In fact, Scripture recounts that through the ages God's people have faced hardships of all sorts—some of them pretty intense. However, the apostle Peter encourages us that every trial we face actually works to our benefit to refine, polish, and position our faith in Christ's finished work—a faith that will bring ever more glory to Him (1 Peter 1:7).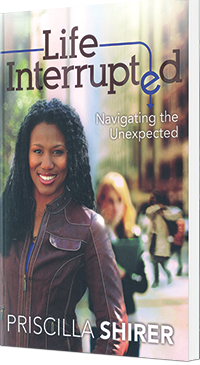 This month at TBN we're highlighting two individuals from Scripture who faced trials and hardships of historic proportions—and who each came forth shining like gold with a life testimony of God's faithfulness. You know their stories well. One of them, the Old Testament prophet Jonah, actually ran away from the plans and purposes God had for him. In the end, however, God transformed Jonah's failures and missteps into victory and purpose that brought salvation to an entire city!
The other individual was a young man named Joseph, who found himself betrayed and sold into slavery by his own brothers. And although he faced an unbelievable combination of lies and deception against him, Joseph consistently kept his heart set upon God, with the certainty that God's faithfulness would see him through. And in the end that is exactly what happened. God raised Joseph up to a position of favor, influence, and authority and used him to protect His people Israel and position them for their own epic story of faith.
Whatever interruptions and uncertainties come our way ... God is committed to our good.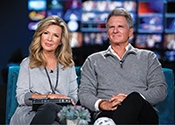 If there is one thing that we can learn from these two biblical stories, it's this:
In the midst of even the most severe trials and shakings, you and I can expect the same certainty of God's faithfulness within our own life circumstances
. Whatever interruptions and uncertainties come our way—whether it is the impact of a global pandemic, the turmoil of a divided culture, or the many trials small and large each of us face—God is committed to our good. As we continue to steadfastly trust in Jesus,
the author and finisher of our faith
(Hebrews 12:2, NKJV), every hardship we face is turned into a stepping-stone to His goodness and destiny for us.
As always, we can never adequately thank you for your prayer and financial partnership with TBN as we take this message of God's love to every tribe and tongue through culturally relevant, life-changing programming. Your role in this God-ordained, modern-day mission is crucial, and not a day goes by that Laurie and I don't thank God as we lift you up in prayer.
May God richly bless you and yours.