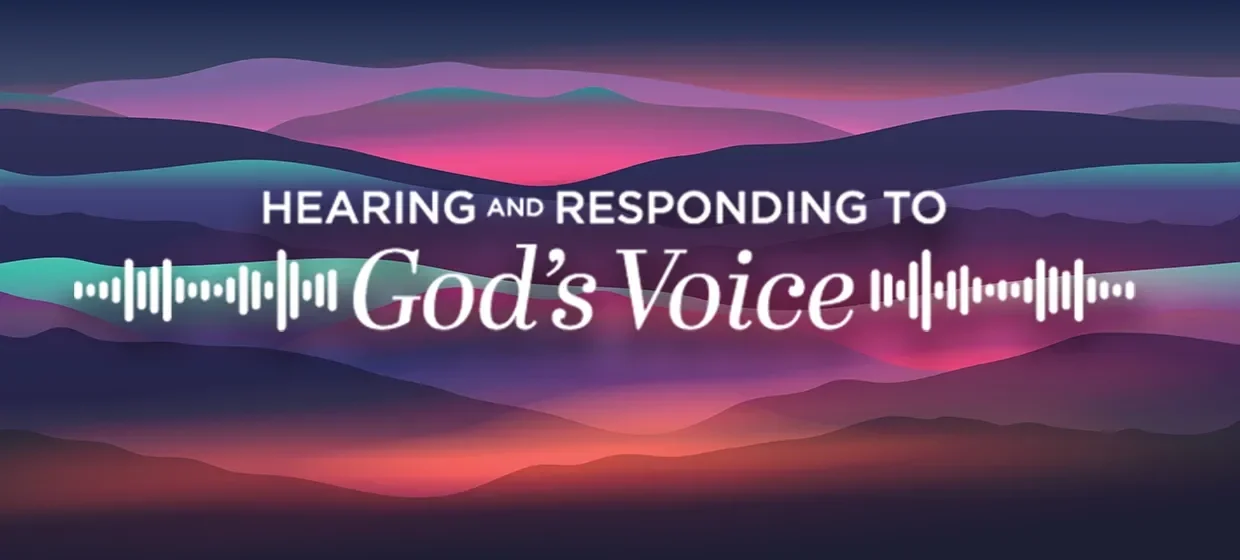 On May 28th we will be celebrating a significant and highly anticipated fifty-year TBN milestone. It was on this very special day back in 1973 that my parents, Paul and Jan Crouch, along with a core of committed friends and partners, launched TBN with a few hours of humble, homemade Christian television from a little makeshift studio in Santa Ana, California.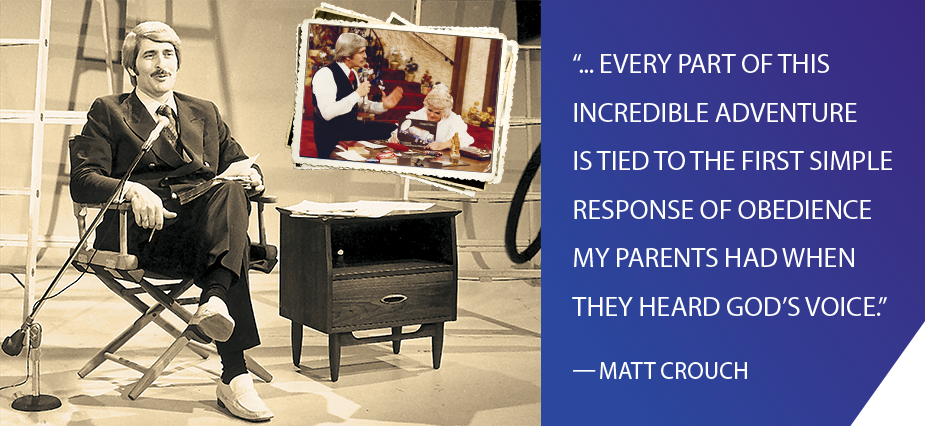 There are so many fond memories over the past fifty years as we recount the ongoing miracle of TBN. But one thing I can say for sure is that every part of this incredible adventure is tied to the first simple response of obedience my parents had when they heard God's voice. That's why it is significant that TBN's fiftieth anniversary, May 28, 2023, falls on Pentecost Sunday, the day we celebrate the historic moment that the Holy Spirit fell upon a small core of believers gathered and waiting in Jerusalem.
You see, like my parents, that group comprising the beginnings of the New Testament church were gathered in obedience to a simple word from Jesus to wait in Jerusalem "until you are endued with power from on high" (Luke 24:49). As they waited in faith, Jesus responded by pouring out the promised Holy Spirit, empowering them to take His salvation, hope, and healing to every corner of the earth.
In the same way, it wasn't a "great idea" that prompted my parents to launch TBN. It was the voice of God telling them "I release you" from a ministry vocation with which they felt secure and happy. As my parents responded in obedience and faith to that very general, unspecific word of release from God, He in turn opened miraculous and unexpected doors that led to the launch of TBN.
And over the past fifty years, hearing and responding to God, through His Word and through His Holy Spirit leading in a variety of ways, has been foundational to TBN, first through the leadership of my parents and now through Laurie and me.
Shortly before my dad went to heaven in 2013, he said something significant that has helped us to keep the message and mission of this global outreach on point. "There were certainly people with far more ability and resources that God could have used to take the message of Jesus to the nations through television," he admitted.
"But with all of our limits, we had three essential qualities that made all the difference: We were available, we had faith to believe God for the impossible, and we had a core of partners who shared our vision and stood with us. And it is those qualities that will continue to keep TBN on task, taking the good news of the gospel to the world until Jesus returns."
Laurie and I enthusiastically concur — with an exclamation point on the importance of friends like you who join us as we set our sights on taking the love of Jesus to the nations for the next fifty years. Simply stated, your prayer and financial support are key to TBN's mission of reaching more people than ever before with the life-changing message of God's hope and grace.
Our love and prayers for you,
Matt and Laurie Crouch

Receive your copy of TBN's 50th Anniversary Book