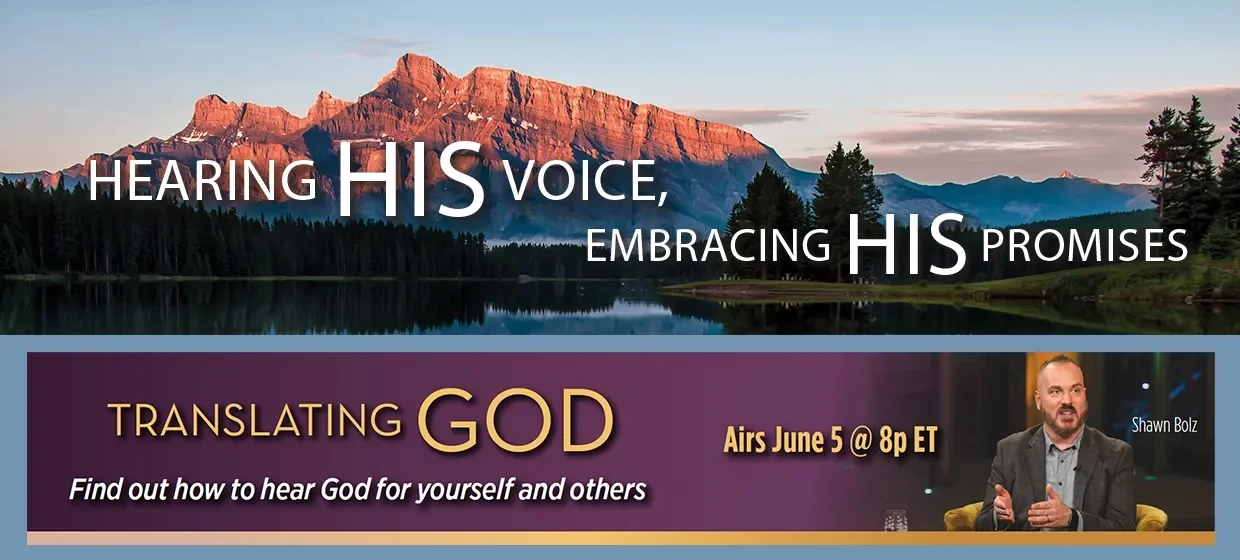 Over the past couple of months, we've been emphasizing the importance of hearing — and responding — to God's voice. For each of us as followers of Christ, knowing that we can clearly hear the voice of our heavenly Father and that He will always guide us perfectly gives us confidence to respond to Him in obedience and follow Him by faith through every season and chapter of life.
In John 10: 27, Jesus assures us that "My sheep hear My voice, and I know them, and they follow Me." Those are encouraging words we can take to heart in these days when so many voices across the culture are competing for our attention. In all of the chaos and clamor from the media, news cycles, social platforms, and more, His voice breaks through with clarity and purpose, assuring us that, despite what is happening all around us, He will lead us in His righteous, perfect path (Psalm 23:3).
Of course, the most important source of God's voice and leadership is His Word, the Bible. As His children we simply cannot do without it, and the more time we spend reading, hearing, and reflecting on the life-changing truth found in Scripture, the stronger we will grow in our faith and the more clearly,  we'll recognize His leadership for our lives.
As God's child you never outgrow the need to be reminded of His promises — that He will never leave or forsake you (Hebrews 13:5), that He has a plan and purpose for you (Jeremiah 29:11), that He will provide for your every need (Philippians 4:19), that the finished work of His Son brings you forgiveness, peace, and healing (Isaiah 53:5) — and a limitless treasure of other life-transforming truth for you throughout Scripture.
"There is nothing like being a translator who brings GOOD NEWS...."
— Shawn Bolz
And as His truth becomes woven into the core of who you are, you will find yourself ministering that same life-giving truth to individuals in your realm of influence: family, friends, co-workers, and others. That is the essence of what Scripture refers to as the prophetic — declaring the life-changing truth of God's purposes to those who need to hear it.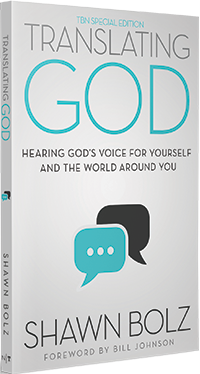 In his book Translating God: Hearing God's Voice for Yourself and the World Around You, our friend Shawn Bolz puts it this way: "There is nothing like being a translator who brings good news — news that not only is "feel good" but can transform. I love seeing people connect with God, family, friends, their life purposes … because of a useful prophetic word. It's like the puzzle pieces come together in love for them."
Those words really resonate with Laurie and me because that has been the vision and mission of TBN over the last fifty years — to be a "translator" of God's hope and grace to the untold millions of individuals who need to know His love. And as we look to the next fifty years of fruitful outreach, it is the prayer and support of partners like you that enables us to take the good news of Jesus to a new generation of spiritually hungry people.
Thank you, dear friend, for standing with TBN. Together we are covering the earth with God's love.
Matt and Laurie Crouch
Get your copy of Translating God here
INFO
Author
Published:
Jun 01, 2023 at 04:00 AM