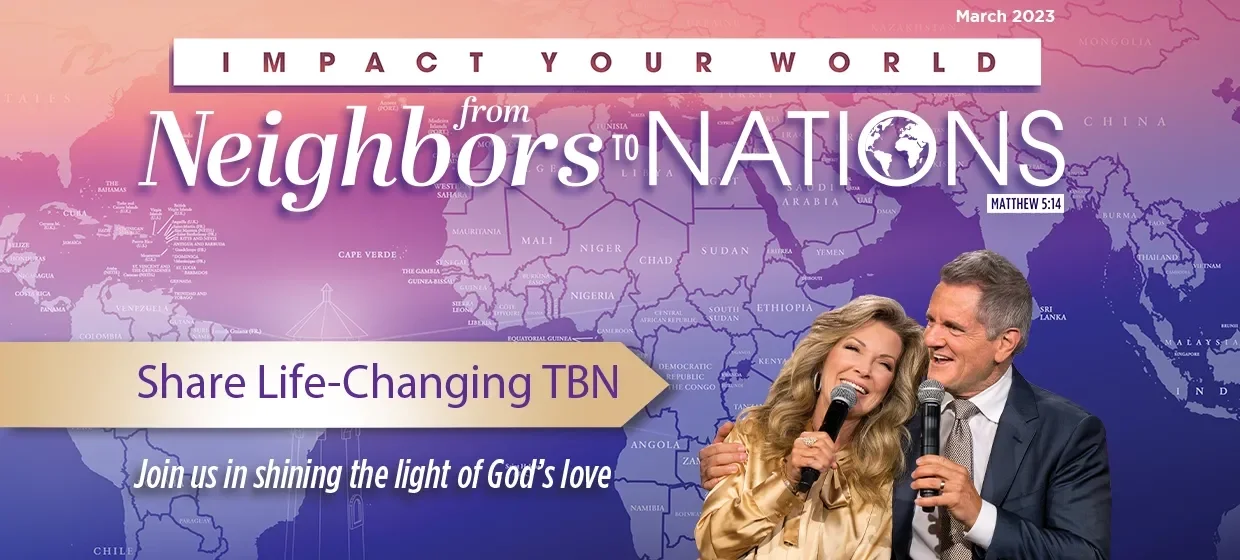 As you might expect, Laurie and I absolutely love the programming airing on TBN every day — and here's the biggest reason: It ministers to us personally right where we need God's touch, just as it does for millions of TBN viewers around the world.
Let me share a couple of examples. Recently we found ourselves replaying both the 2022 GMA Dove Awards and the K-Love Fan Awards programs again and again and were uplifted each time by the inspiring music and ministry.
The same thing happened not long ago to Laurie, this time with Better Together, a program very close to her heart.
As she listened and watched, Laurie realized that God was using the women on that day's program to speak directly to her about an issue very much on her heart at the time. In both instances Laurie and I found ourselves reaching for our phones to text friends and family about the faith-building encouragement we received through these TBN on-demand programs.

With that in mind, I would like to offer a challenge to you, dear TBN partner. If you're not already doing this, will you join Laurie and me over the course of an entire week in making TBN a part of your environment throughout the day? Even if it's on in the background while you are involved in your daily routine, give the rich treasure of TBN's teaching and ministry an opportunity to touch your life.

As you do, I believe God will meet you in special ways, just like He has done for Laurie and me.  
Then take the blessing a step further and reach out to a family member or a friend and share the miracle of TBN with them, through a program, a teaching series, or a short video clip that has impacted you.
That's what Jesus calls being a "light" in this world (Matthew 5:14), and it's why TBN has been on the air for the past fifty years. First, we want to be a powerful daily encouragement to viewers like you. And second, we're excited to partner with you in reaching your family, friends, and neighbors just next door — as well as the nations of the world — with the good news of Jesus through TBN's life-changing programming.
Thank you for your prayer and support in this epic outreach of God's love. Together we're covering the earth with His hope and grace!
Matt and Laurie Crouch