TBN Covers Historic Prayer Gatherings in Our Nation's Capital 




PRAYER MARCH 2020
On Sept. 26 TBN was on hand in Washington, DC to cover Prayer March 2020, hosted by Franklin Graham, and The Return, hosted by pastor and author Jonathan Cahn. The two events marked a historic time of intercession for America.  
"TBN has covered many major prayer gatherings over the years," said TBN president Matt Crouch. "But there was something unique and sobering about this day in our nation's capital. People were praying with tremendous urgency and passion. There was a real sense that everyone understands that America is at a crossroads, and we need God's mercy and guidance as never before."  Watch the full program
here
.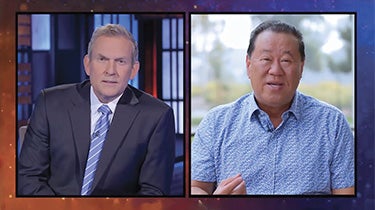 PASTORS UNDER FIRE
Praise host Tom Newman (left) joined Pastor Ché Ahn and other clergy and Christian leaders from around the nation to address the restrictions state and local governments are placing on churches during the COVID pandemic.
Watch the full program here.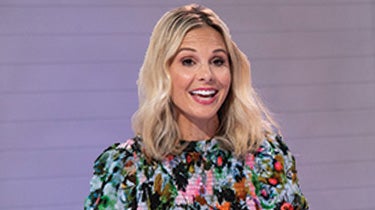 THRIVING IN 2020
Elisabeth Hasselbeck takes a look at how we can shift from "survival" mode to truly thriving during challenging times.
Watch the full program
here
.
BETTER TOGETHER
Living Brave
On Better Together, TBN's daily talk show for women, host Laurie Crouch and friends talk about the courage it takes for us to love and serve one another just like Jesus instructs us. Watch Better Together weekdays at 1:30 p.m. Eastern / 12:30 p.m. CST.
Watch the full program here. 

A YEAR LIKE NO OTHER
Mike Rowe, host of TBN's Somebody's Gotta Do It, joined Matt and Laurie on Praise in a look back at the chaotic and crazy year that was 2020 — and how we can face the days ahead with courage and confidence. 
Watch the full episode here.
BUILDING HOPE IN A TROUBLED WORLD
Pastor Bobby Schuller hosted Ben Courson, founder of Hope Generation, to bring encouragement — and the hope of Jesus — to those weighed down by the crises of the past months.
Watch the full episode 
here
.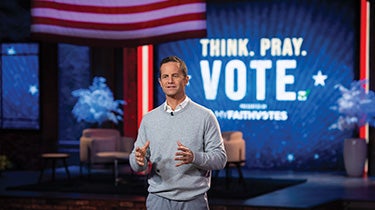 THINK. PRAY. VOTE.
Ahead of the elections, Kirk Cameron hosted a two-part TBN special focused on voting with God's Kingdom in mind.
Watch the full episode here.
TURNING POINT
"I can't tell you how often when traveling around the globe I've heard people say, 'Hey, I know you — we watch you on TBN!' It's only because of your generosity that voices like mine can be heard by people everywhere who need to understand the love of Christ. TBN may be the only church that some around the world have.  I want to personally encourage you to support the strategic, worldwide television ministry of TBN."  — Dr. David Jeremiah
Tune in to TBN weekday mornings at 7/6C for 
Turning Point with Dr. David Jeremiah
or watch it on demand 
here
.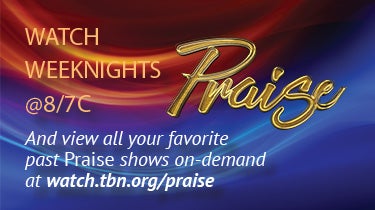 PRAISE
Watch Praise weeknights at 8/7C and view all your favorite past Praise shows on demand at watch.tbn.org/praise.
INFO
Author
Published:
Nov 01, 2020 at 07:00 AM