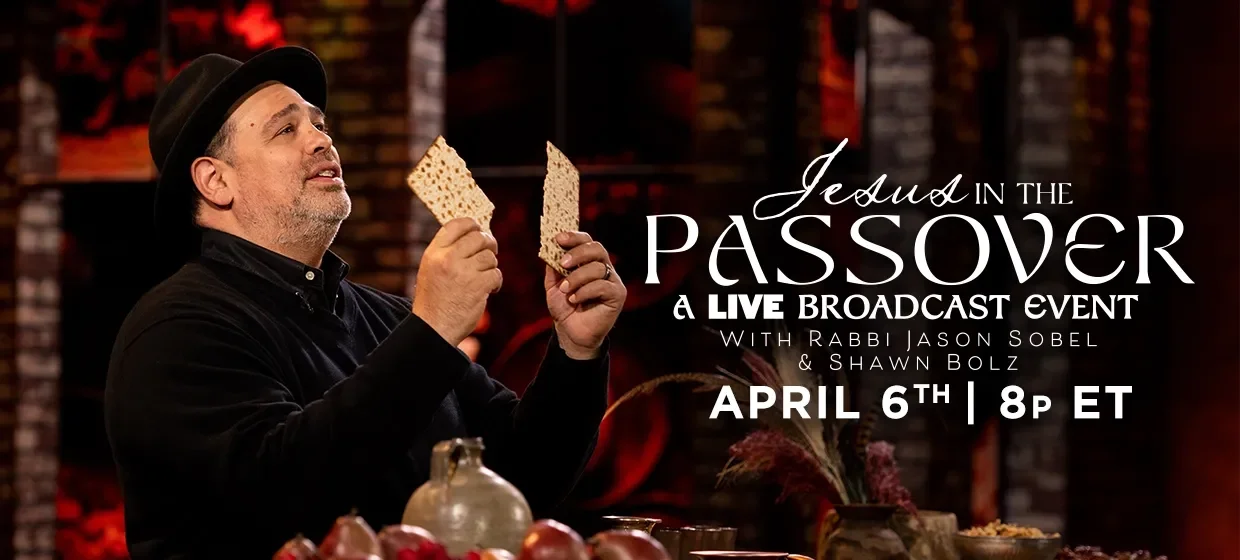 Learn more about how to prepare for your Passover celebration below.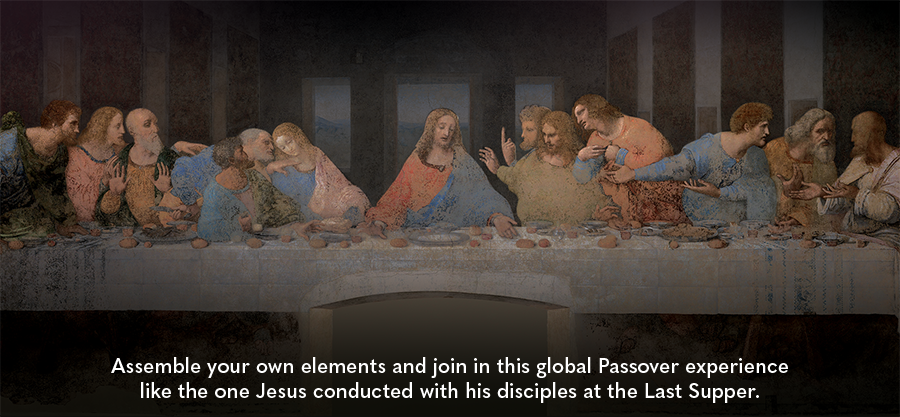 Experiencing Jesus in the Passover
We are excited for you, your family, and friends to join us for the Jesus in the Passover Seder event with Rabbi Jason Sobel, airing LIVE on TBN Thursday, April 6th at 8 p.m. ET.
Below is a list of the items you will need to participate with Rabbi Jason in this LIVE event. Also, take a few minutes to view the informative video above, and we encourage you to get a copy of Rabbi Jason Sobel's book, Messiah's Seder: A Passover Experience for Christians & Messianic Jews. This guidebook will help you to assemble your own elements and join in this global Passover experience like the one Jesus conducted with his disciples at the Last Supper. You can get this book now for a gift of support in any amount. Find out more information below.
A powerful truth we can easily miss in Scripture is that Jesus Christ — Yeshua, the promised Messiah — lived, died, and rose from the dead as an observant Jew who fulfilled God's promises to the Jewish people, bring salvation to Israel and the nations. The Last Supper Jesus observed with His disciples just before His suffering and death was a Passover Seder.
In Messiah's Seder: A Passover Experience for Christians & Messianic Jews, Rabbi Jason Sobel guides us through the fifteen important steps of the Passover Seder, explaining how each aspect of the seder points to our Lord and Savior Jesus. In celebrating Passover, we honor, remember, and re-enact what Jesus did with His disciples, while also connecting to the Jewish roots of our Christian faith and the people of Israel.
Elements for the
Passover Seder
Small cups (2 to 4 oz.) for each participant in your group.
Grape juice or red wine.
Parsley sprigs — one sprig for each participant.
Salt water in a small bowl — for dipping the parsley during the seder.
Horseradish — bowl with 2 to 4 tablespoons, enough for each participant.
Romaine lettuce.
Matzah — unleavened bread — available at most grocery stores during the Passover / Easter season.
One unshelled hard-boiled egg.
Lamb shank bone, available at most meat markets (a chicken leg bone can be substituted if necessary).
Pitcher of water and basin for washing hands during the seder.
Six to eight linen napkins or a roll of paper towels.
Two small tapered candles (and, if you wish, extra candles to light for each child present).
Charoset — bowl with 1 to 3 tablespoons for each participant.

The charoset is made by mixing: 1 cup chopped apples (cored, pealed), 1/2 cup chopped walnuts, 1 teaspoon cinnamon, 1/2 teaspoon sugar or honey to taste, enough grape juice or wine to moisten. The mixture should be slightly coarse in texture.
INFO
Author
Published:
Apr 01, 2023 at 04:02 AM