I wonder how many individuals have been impacted for time and eternity by the words of John 3:16 — "For God so loved the world …." Over the past two thousand years, untold millions have read or heard this clear and concise declaration of the greatest news for all humanity — and have responded to God's incomparable invitation to salvation and everlasting life.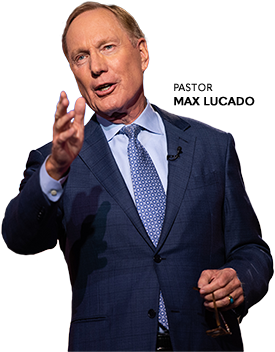 Our good friend, pastor, and author Max Lucado, has noted that the treasure of truth hidden in this short, beloved passage is sufficient to keep us kneeling in wonder and worship before Jesus for a lifetime and beyond. In fact, John 3:16 has much for both the new believer and the seasoned saint. "If you don't know anything about the Bible start here, at John 3:16," Pastor Max exhorts us. "And if you know everything about the Bible, come back here, and re-examine this treasure, the 'Hope Diamond' of the Bible."
In his bestselling Christian classic, 3:16: The Numbers of Hope, Pastor Max writes that every time he recalls the words of John 3:16, "they are fresh and as stunning as my first encounter with them. The mind-bending awareness of God's limitless love, his incalculable sacrifice, and the priceless teaching at the core. How can we not review it again and again?" 
He goes on to express his deep desire for "this generation, and all who come after, to look closely at the key promise of God and choose the gift beyond all gifts." 
That same desire weaves its way through everything we do here at your TBN. Through the prayer and support of people just like you, TBN has been clearly communicating the message of Jesus to individuals around the world for nearly fifty years. And day by day people from every sphere of society are responding to the invitation to receive the salvation, healing, and hope He has for them. 
We could never adequately thank you for the crucial role you have in TBN's ongoing story of reaching individuals and families with the message of hope and grace through Jesus. Only eternity will reveal the harvest of souls for God's Kingdom. May God richly bless your faithfulness. 
We love you, 
Matt and Laurie
To view the content represented in the full TBN April Newsletter, click here