TBN Nejat TV is sending the light of God's love across Iran and the Middle East.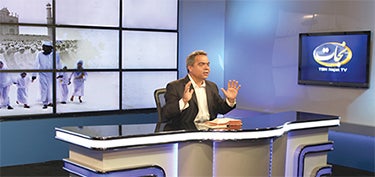 It has been called the fastest-growing church in the world. Iran, a nation of militant Islam, is being powerfully touched by the love of Jesus, as millions of former Muslims are turning to Christ for salvation, hope, and healing. Join host Erick Stakelbeck as he welcomes Reza Safa of TBN Nejat TV, to talk about how TBN is helping bring revival to the heart of the Middle East.
Watch the TBN Special
Light in the Darkness: Rise of the Iranian Church
here
.
INFO
Author
Published:
Mar 01, 2021 at 08:00 AM