TBN Praise and Programming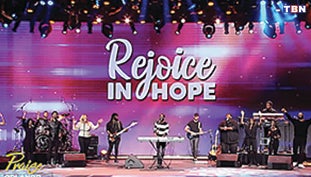 REJOICE IN HOPE
.
Pastors Tye and Shante Tribbett from Live Church in Orlando, Florida hosted a special night of praise and worship with an emphasis on racial reconciliation. "Let's turn our eyes on Jesus," said Pastor Tye. "He will fill us with His peace, His joy, and His hope. Come with us and let's worship the Lord."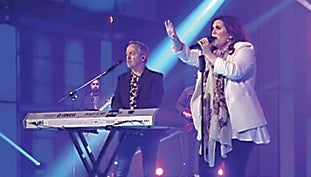 A NIGHT OF PRAISE AND CONVERSATION. 
In the midst of a global pandemic and social unrest, worship leaders David and Nicole Binion welcomed music artists Todd Dulaney, Mary Alessi, Maranda Curtis, and Bishop Joseph Garlington Sr. to discuss some important issues — and to worship Jesus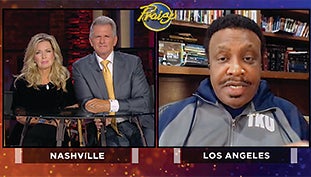 MOVING TOWARD RECONCILIATION. 
Matt and Laurie welcomed Bishop Kenneth Ulmer, pastor of Faithful Central Bible Church in Los Angeles, to discuss how Christians can demolish walls of racial division and cultivate a culture of righteousness and respect in the church.
You can watch the full episode here.
LIFTING UP OUR VOICES. 
Singer, producer, and pastor Javen welcomed recording artists and worshipers Deitrick Haddon, Martha Munizzi, Jekalyn Carr, and Myron Butler for an hour of uplifting praise.
INFO
Author
Published:
Sep 01, 2019 at 07:00 AM