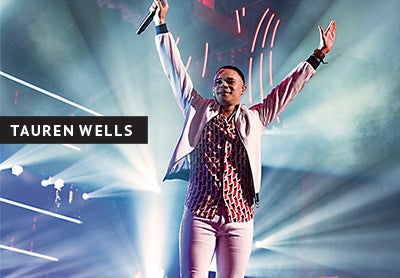 Watch and Worship with the K-Love Fan Awards
The K-Love Fan Awards return to TBN June 4, as Matthew West hosts the only fan-voted awards program in Christian music. This year's show features performances by a "Who's Who" of contemporary Christian singers and worshippers, including Crowder, Steven Curtis Chapman, Bethel Music's Jenn Johnson, For King & Country, Cory Asbury, Natalie Grant, Elevation Worship, We the Kingdom, Tauren Wells, Mercy Me, and many more. Don't miss it!
TBN News Special on "Cancel Culture." 
Erick Stakelbeck brought together Dr. Ben Carson, Dennis Prager, Phil Robertson, Pastor Andy Arguez, and Kevin and Sam Sorbo to talk about the rise of cancel culture and its possible negative impact on Christians and the values they cherish.
Shannon Bream on Praise
MATT AND LAURIE INTERVIEWED FOX NEWS HOST SHANNON BREAM on how God uses women to fulfill His purposes. Shannon's new book is The Women of the Bible Speak:  The Wisdom of 16 Women and Their Lessons for Today.
The Kingdom Life on TBN
NEW TBN SERIES THE KINGDOM LIFE. Join filmmaker Shane Sooter on his nationwide quest to discover and embrace the supernatural life that is still available to followers of Jesus today.
AIRS MONDAY EVENINGS @ 9/8c
Father's Day Special on TBN
MICHAEL W. SMITH Father's Day Special 
Don't miss this special TBN music worship program, as Michael W. Smith honors all fathers — and encourages us to run to the arms of the heavenly Father, who knows and loves us more than any earthly dad ever could. 
AIRS FRIDAY, JUNE 18 @ 8/7c
Insights Israel and the Middle East
is an exclusive TBN documentary series that gives viewers an inside look into modern Israel and its unique role in the Middle East. Produced by the TBN Israel studios, Insights Israel features stories about what the nation and people of Israel are accomplishing in regards to technology, innovation, faith, and more, and includes interviews from Israelis who are leaders in their industries and disciplines. Watch Insights here.
AIRS THURSDAY EVENINGS @ 9:30/8:30c

From Survive to Thrive
Pastor Samuel Rodriguez joins Matt and Laurie to talk about his exciting new book and to lay out seven biblical principles that can serve as guideposts to help us embrace a God-given destiny that will impact our world! 
TBN Networks Honors Fathers Everywhere
If you're a father, grandfather, stepfather or a person who steps in filling that role in someone's life, TBN honors you this Father's Day!
PRAISE
Watch Praise Weeknights @ 8/7c
View all your favorite past Praise shows on-demand at watch.tbn.org/praise.
INFO
Author
Published:
Jun 01, 2021 at 04:00 AM