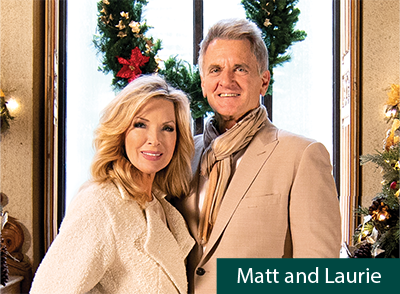 The holiday season is here again, and for most of us that means decorating, shopping, gift-giving, family, friends, and festivities. But in all the busyness it's important for us to keep the true purpose of Christmas front and center.
And what is that purpose? The prophet Isaiah made it clear in one immortal phrase that has echoed through the ages: "For unto us a Child is born, unto us a Son is given..." (Isaiah 9:6). Some 850 years later the apostle John declared the same message with these equally immortal words: "For God so loved the world that He gave His only begotten Son..." (John 3:16).
These two world-transforming nuggets of eternal truth give us all we need to celebrate the glory and wonder of this Christmas season:
Because of His great love, God gave what was most dear to Him — His only Son, Jesus — so that "whoever believes in Him should not perish but have everlasting life."
Friend, may the light of His love shine on you and yours during this sacred season and in the year ahead.
Matt & Laurie Crouch
Airs Nov. 29, Dec. 13 @ 8/7p CT
INFO
Author
Published:
Dec 01, 2022 at 05:00 AM