Standing Together in Unity
PRAISE ADDRESSES RACIAL TENSIONS IN AMERICA
Rev. Clifton Davis is joined by Dr. A.R. Bernard, Rev. Rich Wilkerson, Sr., and Tye Tribbett for an important Praise episode about confronting racism in America as Believers who seek God's will.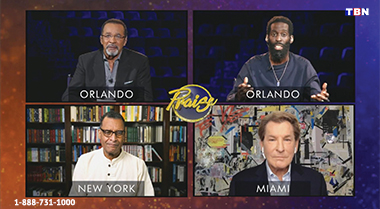 "A nation that has been so divided the last three years has come together on this one issue and all expressing the same outrage." 

—

 Dr. A.R. Bernard
"Peace and goodwill to men is what the Bible says. That to me is what we should align our emotions and our perspective with."

—

Tye Tribbett
TBN HOSTS A GLOBAL CONVERSATION ABOUT COVID-19
Matt and Laurie welcomed leadership from many TBN stations around the world who shared their experiences in ministry during this season of COVID-19.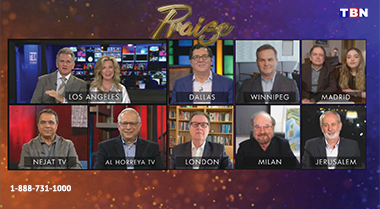 "We need to speak truth into the middle of this global pandemic called COVID-19."

—

Matt Crouch
"In this time, we need to be a light, we need to proclaim the hope, we need to proclaim the promises of God in this situation." 

— 

Samuel Smadja, TBN Israel
Your TBN family comes together for praise, prayers, testimonies, and a worldwide altar call!
Watch now on demand here