PASTOR MICHAEL TODD PREMIERES EXCITING NEW SERIES ON TBN!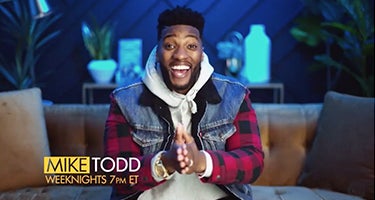 He is part of a new generation of pastors and Christian leaders speaking truth and the love of Jesus into believers, the church, and the culture. Along with his wife, Natalie, Michael Todd pastors the multi-campus Transformation Church based in Tulsa, Oklahoma, with the vision to "represent God to the lost and found for transformation in Christ."
In February Michael launched a new daily TBN teaching and ministry program, committed to encouraging, inspiring, and transforming people into the image of Christ.
Check out Pastor Mike's exciting premiere program in the link below, and join him Monday through Friday at 7 p.m. / 6c for Transformation Church with Pastor Mike Todd — on TBN. And for more programs log on to tbn.org/miketodd.
   TBN LAUNCHES NEWS FOCUS.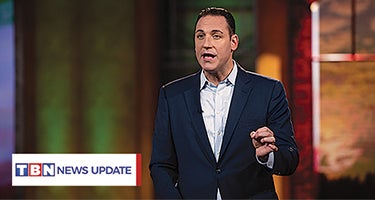 Veteran investigative journalist Erick Stakelbeck has joined the TBN team to head up the network's news focus, News Break with Erick Stakelbeck featuring a daily news break throughout the broadcast day, along with news and current events specials from a biblical perspective.
   GATHER 'ROUND GOSPEL MUSIC TRIBUTE.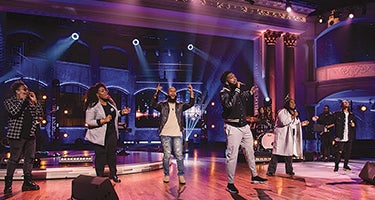 Singer, songwriter, and worship artist Dante Bowe is joined by some gospel music favorites to honor this uniquely American musical genre, and the many talented singers and musicians who have made it such an important part of our faith and culture.  Watch it here.
   EXPLORING THE LAND WHERE JESUS WALKED.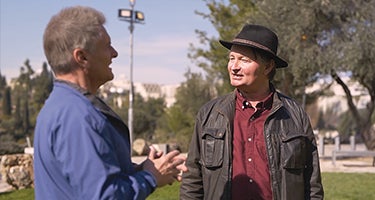 Dr. Shimon Gibson guides TBN viewers on a fascinating archaeological adventure.
Matt Crouch joins biblical archaeologist Dr. Shimon Gibson on an adventure in and around Jerusalem to explore historically significant sites where Jesus walked — including the steps where He was judged and condemned to death, as recorded in Scripture.
In this exclusive TBN special Dr. Gibson gives viewers an up-close view of significant archaeological finds relevant to Christ's final days leading up to his crucifixion.
Watch the entire TBN Praise special with Matt Crouch and Dr. Gibson at tbn.org/shimongibson.

Left: Dr. Shimon Gibson and Matt Crouch examine an ancient mosaic at the remains of a site between Jerusalem and Jericho, known as the Inn of the Good Samaritan.
Right: Shards of ancient pottery found at an archaeological site near Jerusalem.
   BETTER TOGETHER: ENCOURAGING WOMEN IN CHRIST.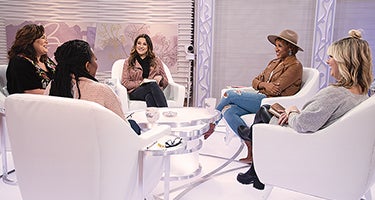 International Women's Day is observed around the world each March, and Better Together, TBN's daily program just for women, responded with a special show devoted to encouraging women to embrace their authority in Christ. "Women are called to pursue God's purpose, shift culture, and inspire the next generation," said Better Together host Laurie Crouch. "Together, we can change our corner of the world!" View this special Better Together program and be encouraged in God's plan and purpose for you!
INFO
Author
Published:
Apr 01, 2021 at 07:00 AM