Tune in to Hope with TBN
TBN Provides Encouragement During These Unprecedented Times.
Now more than ever, TBN is here for you.
In these unprecendented times, TBN is bringing teachers and ministers into your home to encourage and strengthen your faith. TBN's programs and programmers are available around the world at a time when people of all ages and races most need the hope and grace of Jesus Christ.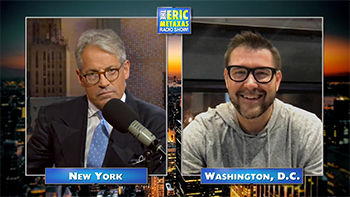 Eric Metaxas interviews Mark Batterson on The Eric Metaxas Radio Show!

Matt and Laurie interview Max Lucado on Praise.

Better Together meets virtually with Laurie Crouch, Priscilla Shirer, Christine Caine, Chrystal Evans Hurst, and Bianca Olthoff.