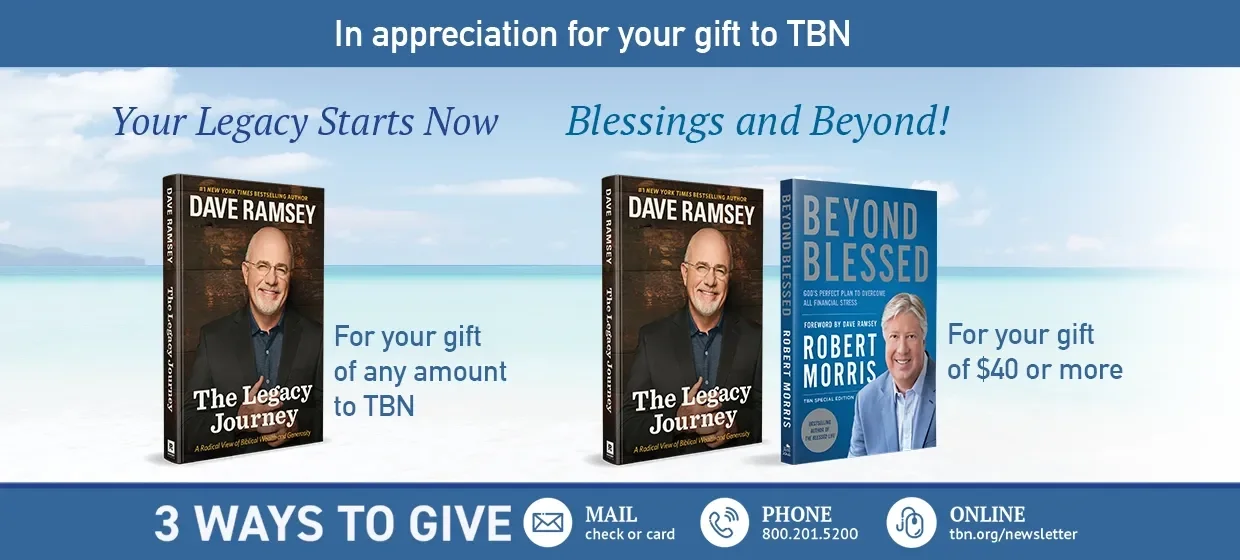 Your Legacy Starts Now
What does the Bible say about money, wealth, and how you should steward the resources God has given you? In The Legacy Journey, New York Times bestselling author, financial counselor, and radio host Dave Ramsey takes you to Scripture to reveal God's perspective on wealth, your personal and family legacy, and how you can use the resources with which God has blessed you to further His Kingdom. He wants you to live blessed — and to leave a godly legacy. Start your journey today!
Our thank you this month for your gift of any amount to TBN.
Blessings and Beyond!
In Beyond Blessed, the exciting sequel to his New York Times bestseller The Blessed Life, Pastor Robert Morris uses biblical principles and personal testimonies to show you how to manage your money and take your finances to the next level, so that you can be a blessing to others. This is a practical guide to living in true abundance!
Receive both The Legacy Journey and Beyond Blessed in thanks for your gift to TBN this month of $40 or more.
INFO
Author
Published:
Jul 01, 2022 at 04:00 AM