Donate
Breaking the Jewish Code by Perry Stone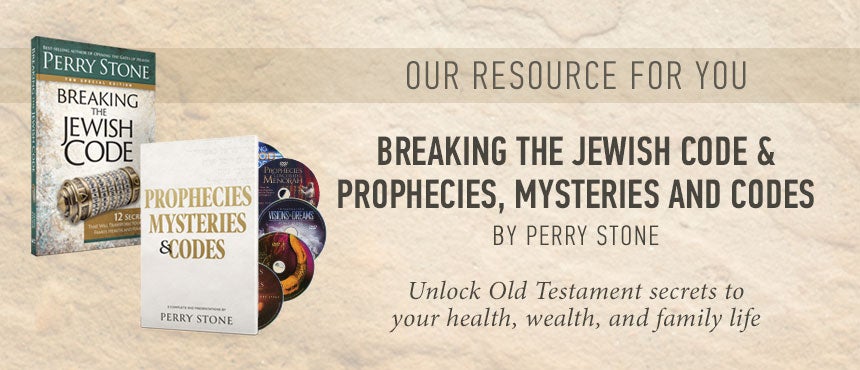 Unlock Old Testament secrets to your health, wealth, and family life!
Perry Stone reveals the secrets of "the Jewish DNA of success" that God's chosen people have known for over 3,500 years. Breaking the Jewish Code reveals how the Hebrew covenant of God, feasts, Sabbath, and more can be used to claim health and abundance for you and your family.
For your gift of support: We will send you Breaking the Jewish Code to help you reveal the ancient wisdom of the Hebrews and how it can be translated into modern-day success.
For your gift of $50 or more:  We will also send Perry Stone's powerful companion DVD series Prophecies, Mysteries, and Codes. This collection contains more than eight hours of mind-blowing, heart-encouraging, soul-enriching teaching you'll want to experience and share with others. Learn the ancient Hebraic secrets to a more successful and victorious life!
Please use the form on the right to submit your donation. We'll send you these powerful resources with our gratitude for helping TBN to continue making a difference in the world by spreading the Gospel and fulfilling the Great Commission.
Donate today!
Your donation
Amount:
Type of Donation:
Ministry:
Ministry Resource:
Edit
Credit / Debit Card
Bank Account
Edit