Donate
BUNDLE: Divine Assignment and Resilient Hope from Christine Caine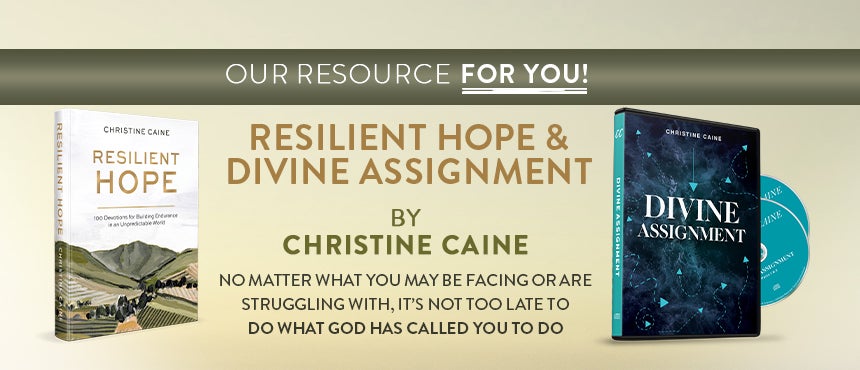 Fulfill Your Purpose in Christ!
No matter the struggles or difficult circumstances that have defined your past, it is never too late to fulfill your God-given purpose. In her powerful teaching series Divine Assignment, author and international speaker Christine Caine shows you the scriptural foundations for lining up your life to God's call for you and living every moment joyfully on-mission for Jesus. In your relationships, in your work, and in every daily task you face, you can find rich fulfillment and passion for what God wants to do in and through you!
And in Resilient Hope: 100 Devotions for Building Endurance in an Unpredictable World, Christine reveals the secret to developing a faith-filled endurance to move forward with joy and expectation — through the mountains, the valleys, and everything in between. Each day's reading of Resilient Hope includes a relevant scripture, a reflection by Christine, and a timely prayer — all to help you grow in faith and build endurance to fulfill your God-given purpose.
For your gift of $20 or more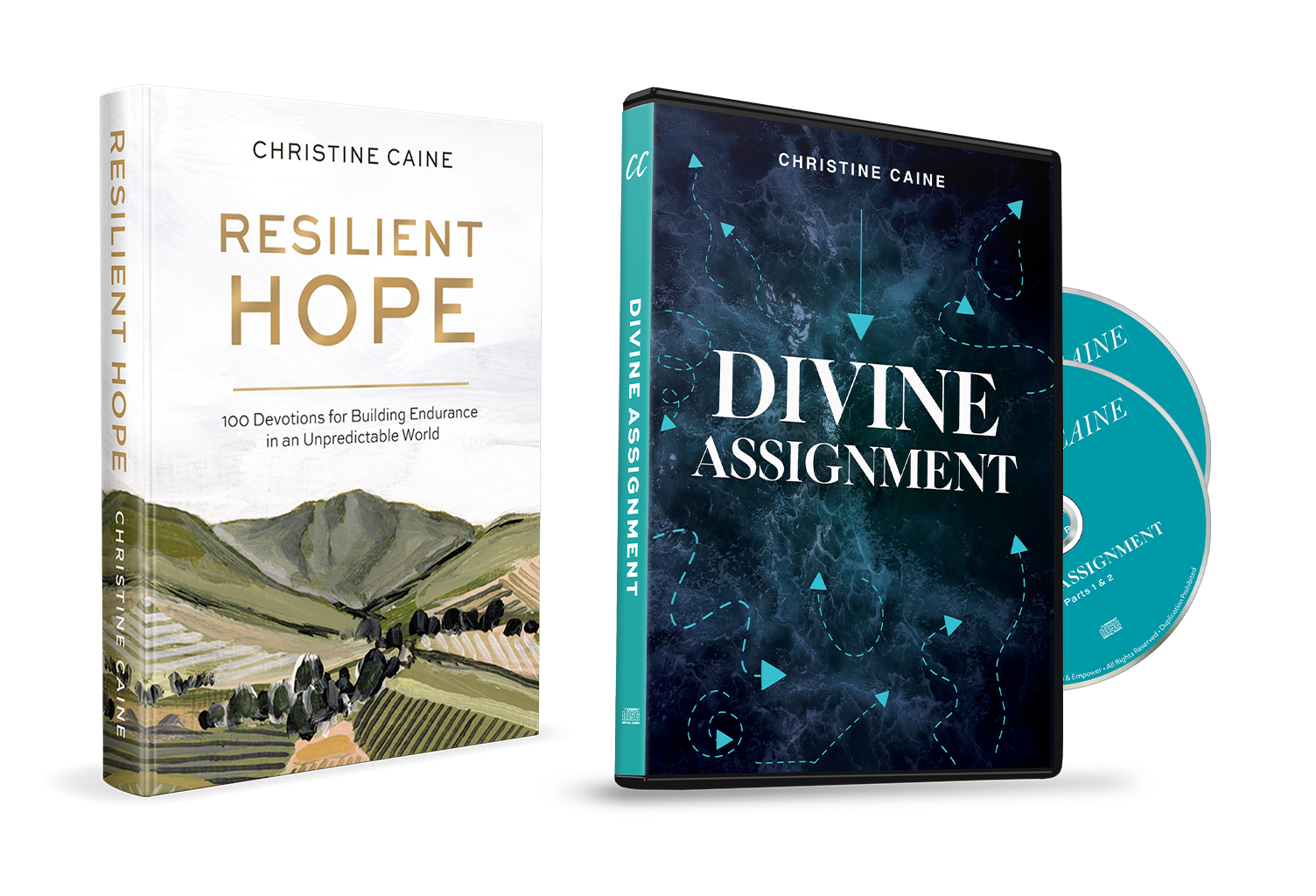 We'll send you Christine Caine's four-session, two-CD teaching series Divine Assignment, along with her daily devotional Resilient Hope, in thanks for your support of TBN as we cover the earth with the love of Jesus.
Please use the form to submit your donation. And thank you for standing with TBN as we spread God's message of hope and grace to people everywhere.
Your donation
Amount:
Type of Donation:
Ministry:
Ministry Resource:
Edit
Credit / Debit Card
Bank Account
Edit