Donate
Do It Afraid: Embracing Courage in the Face of Fear by Joyce Meyer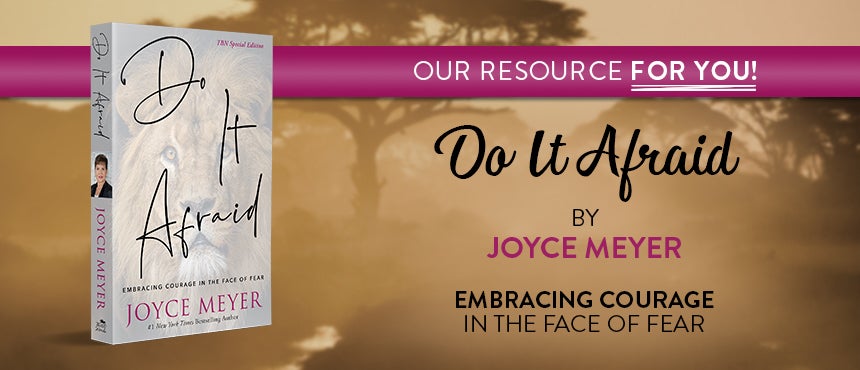 Don't Let Fear Keep You From God's Best!
It is one of the most common emotions faced by every person who has ever lived. But as God's child you can rise above fear. In her book Do It Afraid: Embracing Courage in the Face of Fear, bestselling author and teacher Joyce Meyer shows you how to stand up to the fears that try to hold you back, and embrace Holy Spirit-empowered courage and faith in the face of every obstacle.
For your gift of support we'll send you Joyce Meyer's book, Do It Afraid, in thanks for your partnership with TBN in sending God's love around world.
Please use the form to submit your donation. And thank you for joining us in reaching individuals and families across the earth with the Good News of Jesus Christ.
Your donation
Amount:
Type of Donation:
Ministry:
Ministry Resource:
Edit
Credit / Debit Card
Bank Account
Edit