Door to Your Destiny by John Gray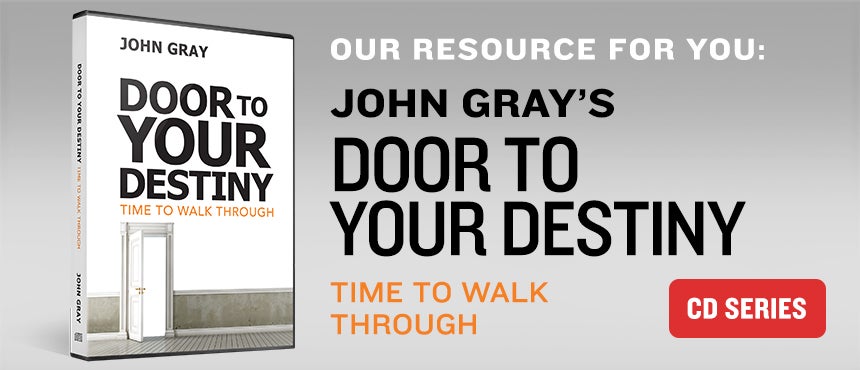 God has destined you for greatness.
TBN wants to help you experience God's best in every area of your life. So to show our appreciation for your gift of any amount, we want to send you John Gray's power-filled 3-message series, Door to Your Destiny. God knows exactly where you belong. And it's time for you to move into your divine destiny!
Remember, now is the time for you to walk into your destiny and experience the abundant, perfect will of God. Request your copy of John Gray's 3-CD series, Door to Your Destiny, by using the form to submit your donation to TBN today!
For your gift of any amount, John Gray's Door to Your Destiny will be sent to you with our love and thanks for being a TBN partner, and for helping us take the Hope and Grace of Jesus to the ends of the earth!
Donate now!
Donation Details
By selecting Monthly you will be charged the specified amount today and starting next month on the of each month.
Pay with
Credit / Debit Card
Bank Account
Paypal
Edit