Donate
Drive Thru History: The Gospels by Dave Stotts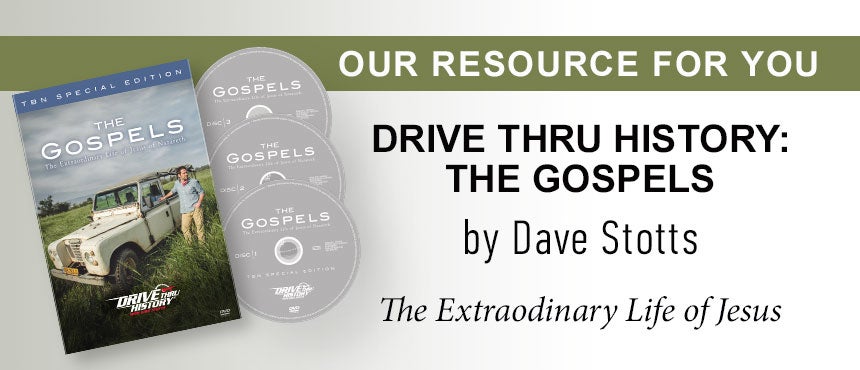 See the Extraordinary Life of Jesus of Nazareth unfold...
Go on an exciting adventure and learn the story of Jesus from the locations recorded in the Bible with Drive Thru History: The Gospels. Dave Stotts travels to over 50 sites in Israel to reveal the life of Jesus in a compelling way.
This 18-part series dives into the history, archeology, geography, and historical context surrounding the birth, ministry, death, and resurrection of Jesus. Also, go on a unique driving tour of Israel to experience the actual places where Jesus traveled and taught.
For your gift of $40 or more: We want to bless you with the 18-part DVD series The Gospels to reveal Christ in a fresh way.
When you support TBN, you are the reason the lost are coming to Christ all around the world. Please use the form to submit your donation. Your copy of The Gospels will be sent to you with our appreciation!
Donate now!
Your donation
Amount:
Type of Donation:
Ministry:
Ministry Resource:
Edit
Credit / Debit Card
Bank Account
Edit