Donate
Earth's Last Empire by John Hagee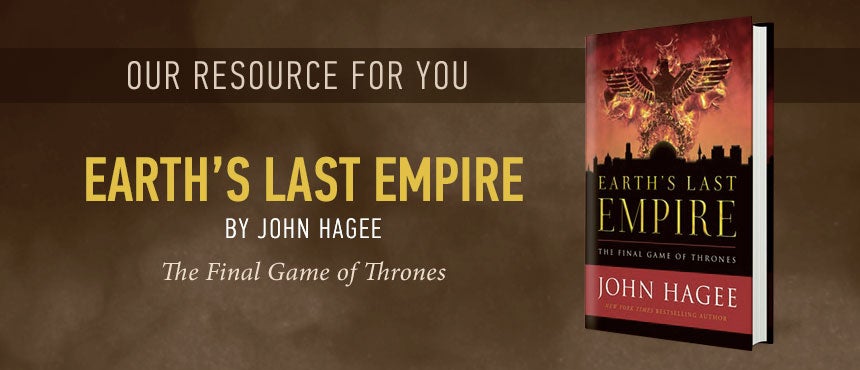 Discover the secrets behind the final game of thrones
Bible prophecy reveals critical events that will happen on the world's stage prior to the Lord's return. The world is set to experience a tumultuous time like never before in history, while the church prepares for fulfillment of our great hope -- Jesus' return and the Rapture. In John Hagee's book, Earth's Last Empire, you will discover key factors concerning this landmark time in human history. In it, you'll discover:
Fascinating truth concerning end-times prophecy in Scripture
How believers should position themselves on the eve of the Rapture
Thrilling insight on Christ's Millennial Reign
And much more!
For your gift of support:  We will send you with Earth's Last Empire by John Hagee to give you insight into God's final plans on the eve of His return.
Please use the form to submit your donation and you will receive this inspiring resource in appreciation for your generous heart and for being a force for good in a dark world.
Donate now!
Your donation
Amount:
Type of Donation:
Ministry:
Ministry Resource:
Edit
Credit / Debit Card
Bank Account
Edit