Donate
August 2021 Monthly Resource Offer
Stand Strong in the Faith!
Christians today are facing relentless attacks from the enemy of our souls and from an increasingly ungodly culture. In Courageous: Ten Strategies for Thriving in a Hostile World, pastor and bestselling author Dr. Robert Jeffress offers powerful biblical strategies that will help you survive — and thrive — in a world that is antagonistic toward your faith in Christ. More than ever the world around us needs to see fearless, faith-filled believers. Courageous is a clarion call that will help you boldly live out your faith!
For your gift of any amount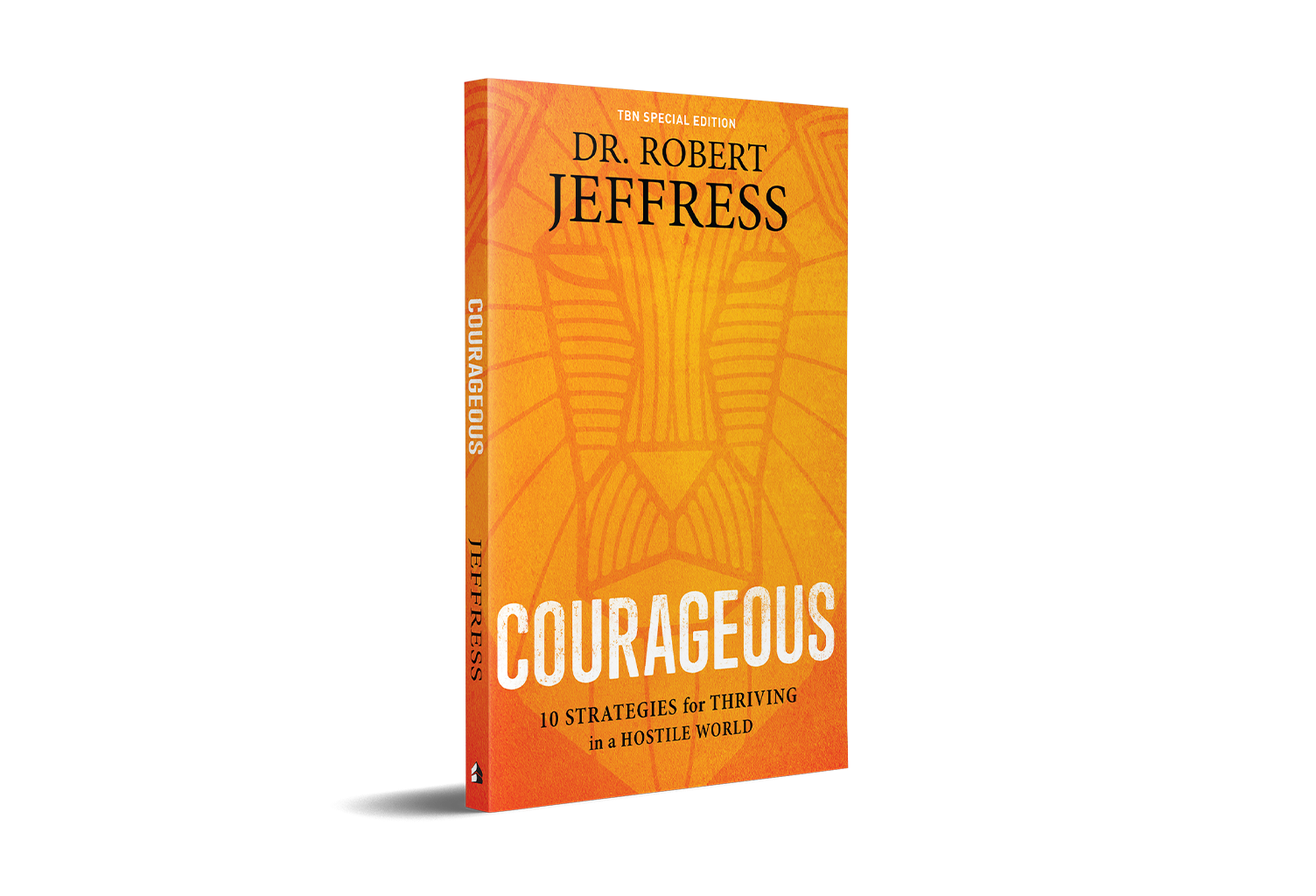 Receive the book Courageous: Ten Strategies for Thriving in a Hostile World, by Dr. Robert Jeffress.
For your gift of $60 or more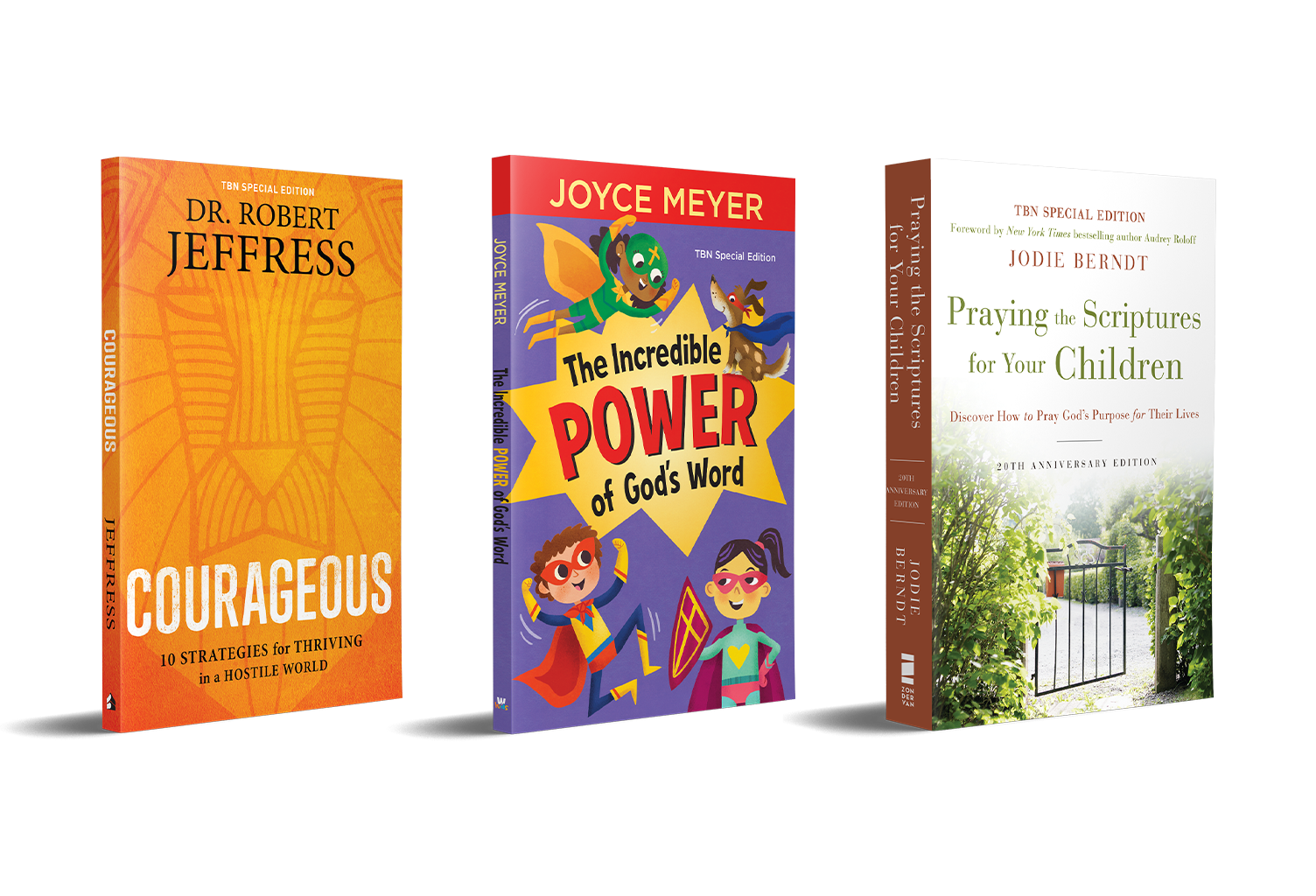 You'll also receive Jodie Berndt's impacting book, Praying the Scriptures for Your Children, which shows you how to make the Bible a book of prayers that can powerfully influence your children's lives. You'll discover how to pray specifically and expectantly for your children's faith, character, safety, relationships, and future.
In addition, receive The Incredible Power of God's Word, by Joyce Meyer. This awesome resource shows young readers (ages 6-10) how they can grow closer to God as they explore His Word and embrace His promises for their lives.
And for your gift of $120 or more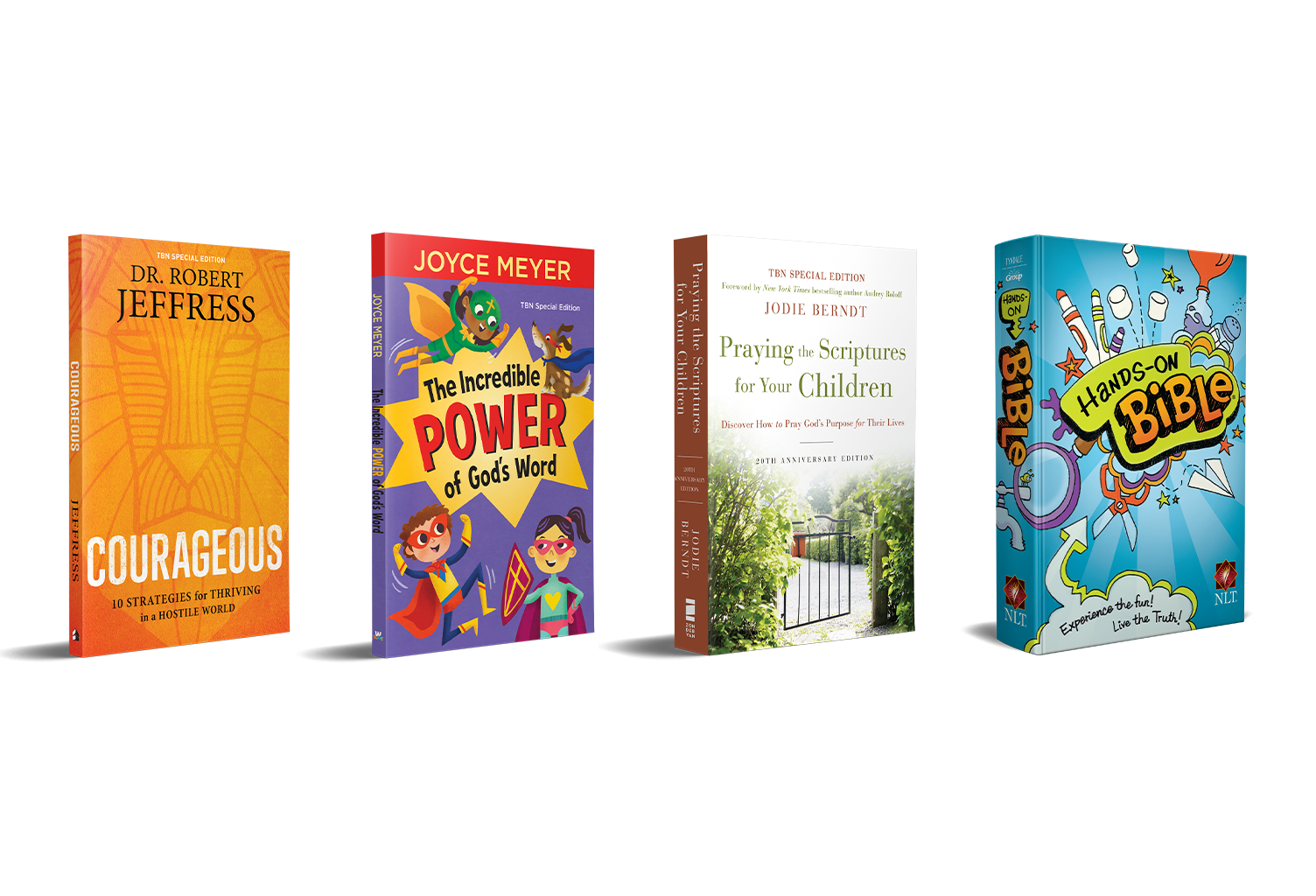 You'll also receive the NLT Hands-On Bible just for kids. With hundreds of fun, memorable activities, the Hands-On Bible uses experience-based learning to communicate Scripture, helping to draw young readers into an exciting, life-long love for God's Word.
Please use the form to submit your donation. Thank you for partnering with TBN to reach the world with God's message of hope and grace.
Your donation
Amount:
Type of Donation:
Ministry:
Ministry Resource:
Edit
Credit / Debit Card
Bank Account
Edit