Donate
September 2021 Monthly Resource Offer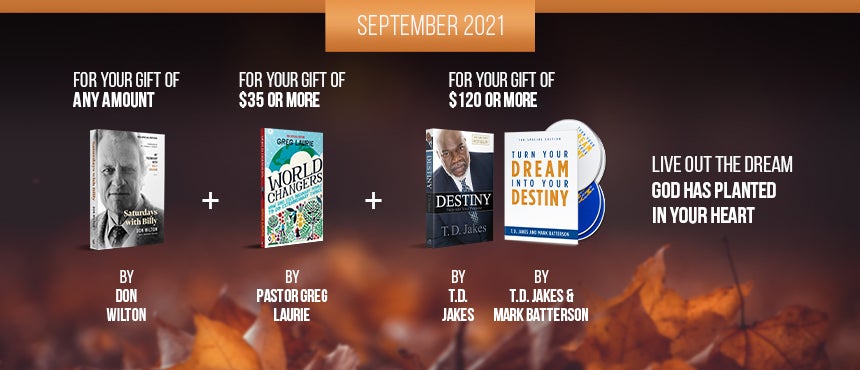 A Kingdom Legacy
Most of us know Billy Graham as a man of God who led millions around the world to faith in Christ. But who was he to those who knew him personally? In Saturdays With Billy, Don Wilton, Dr. Graham's longtime pastor and friend, shares memories of the Billy Graham he grew to know over the many years he spent with him every Saturday, talking for hours about family, sports, politics, and the deep faith they shared. Just as Billy Graham's words touched and changed his friend Don, they can reach out to us today — the testimony of a man who walked out God's grace for a lifetime.
For your gift of any amount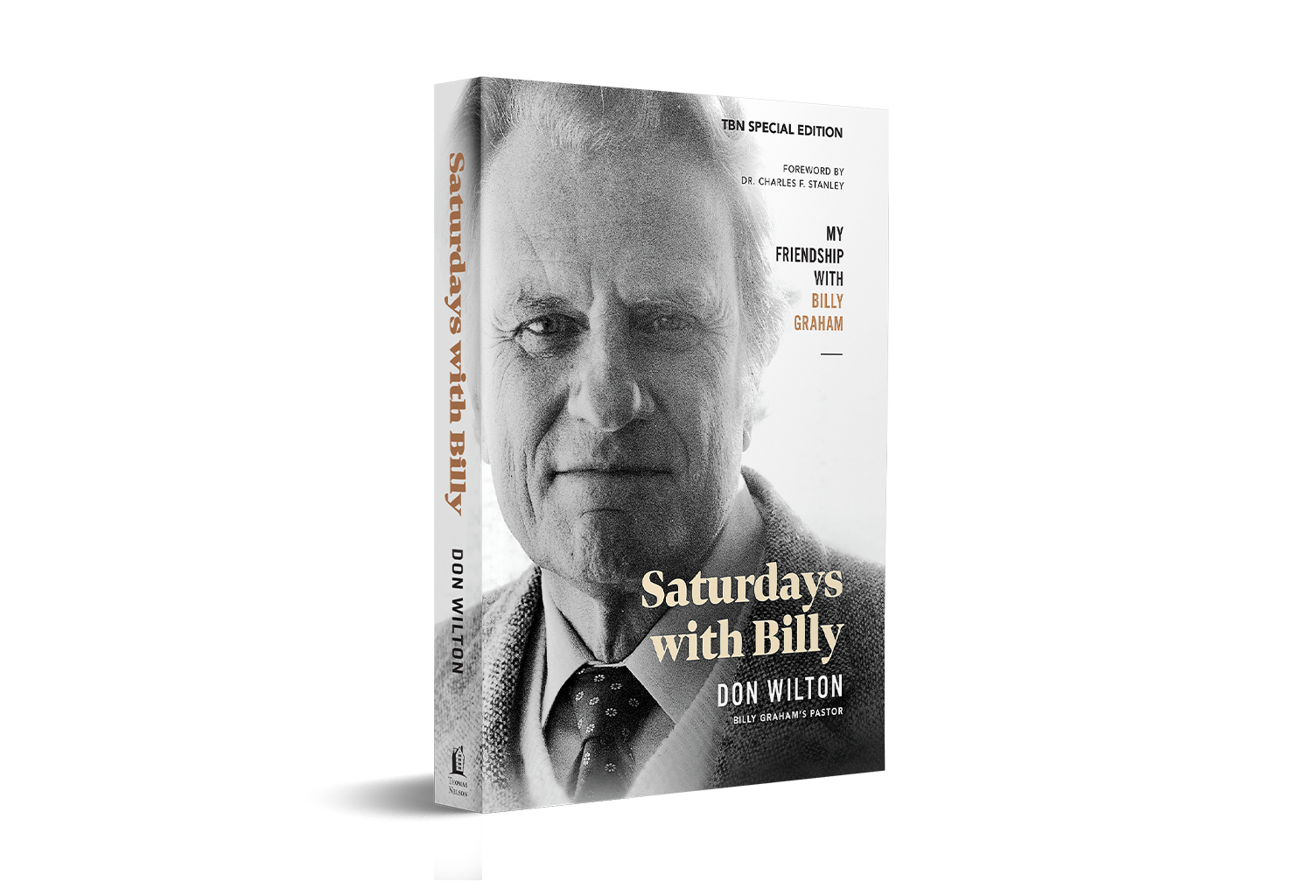 Receive Saturdays With Billy, by Don Wilton.
For your gift of $35 or more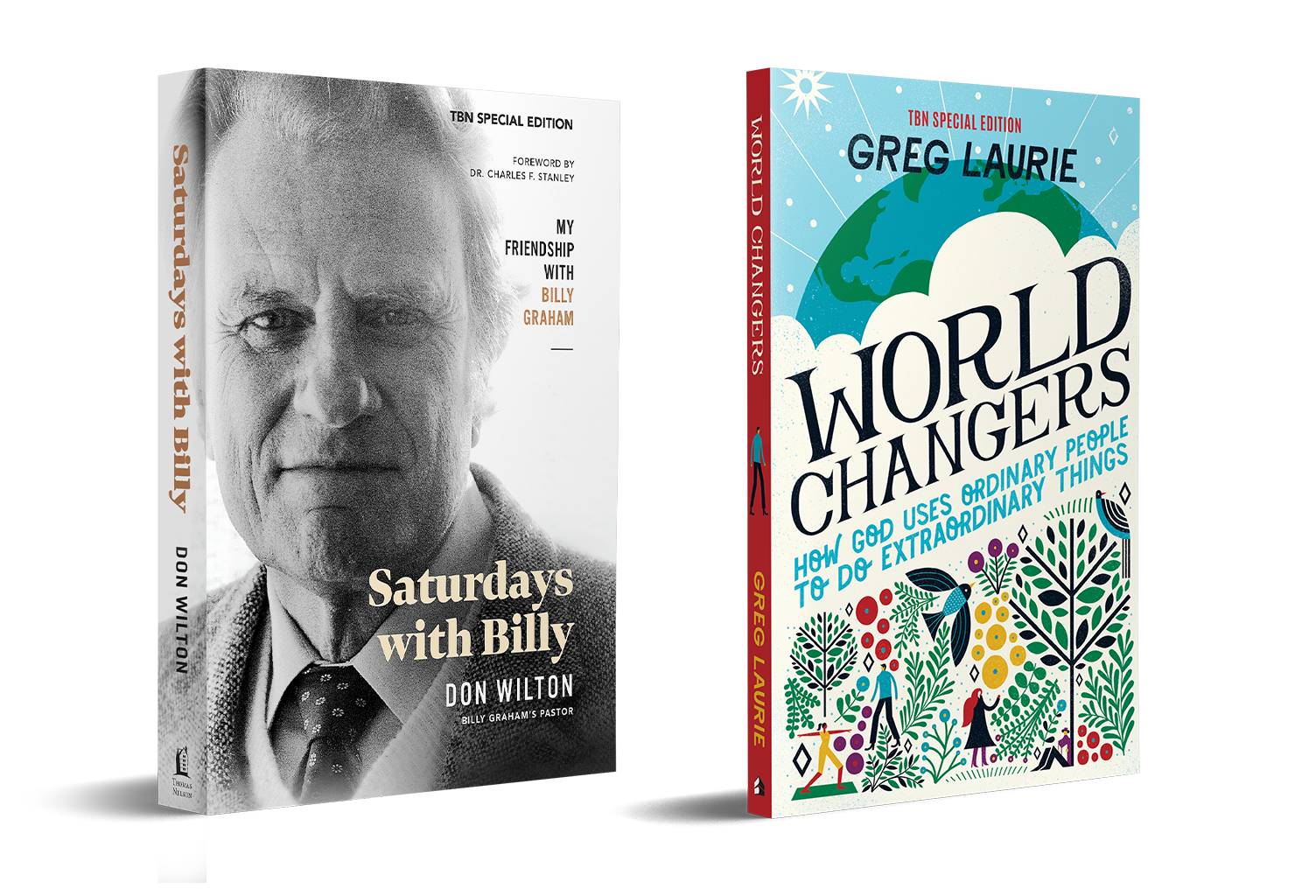 You'll also receive World Changers: How God Uses Ordinary People to Do Extraordinary Things. Join pastor and author Greg Laurie as he shares inspiring stories of ordinary people and how God used them in extraordinary — and supernatural — ways to change the world and extend His Kingdom. God is still in the business of transforming His followers into world changers, and that includes you! With every chapter Pastor Greg shows you how to dream big and embrace the extraordinary ways God wants to use you to fulfill His purpose.
And for your gift of $120 or more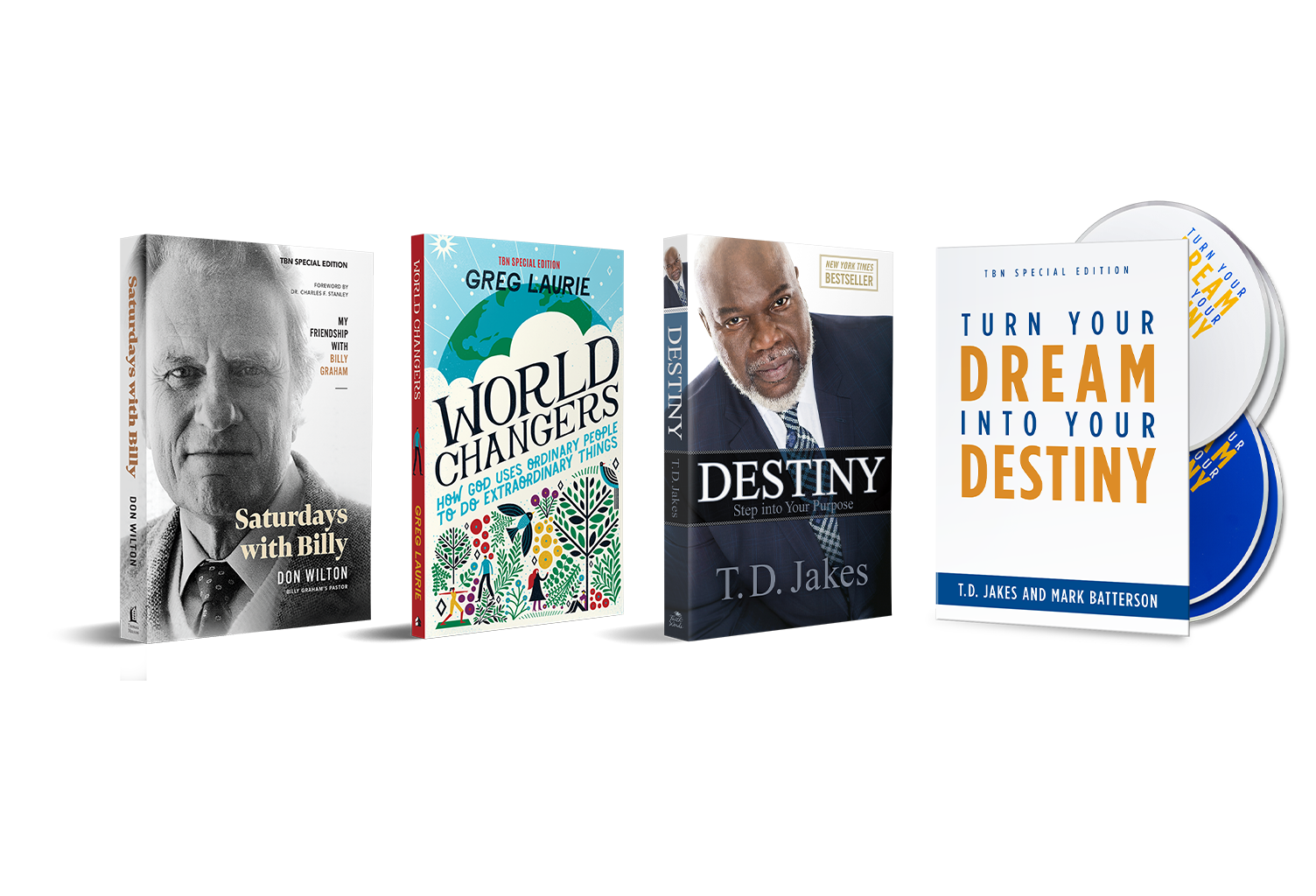 We're excited to also send you Bishop T.D. Jakes bestselling book Destiny: Step into Your Purpose, along with Turn Your Dream Into Your Destiny, a special two CD/two DVD teaching set by T.D. Jakes and Mark Batterson. Through these faith-building resources you'll discover key biblical principles that will empower you to break down every barrier and live out the dream God has planted in your heart.
Please use the form to submit your donation — and thank you for partnering with TBN to reach the world with God's message of hope and grace. 
Your donation
Amount:
Type of Donation:
Ministry:
Ministry Resource:
Edit
Credit / Debit Card
Bank Account
Edit