Donate
November 2021 Monthly Resource Offer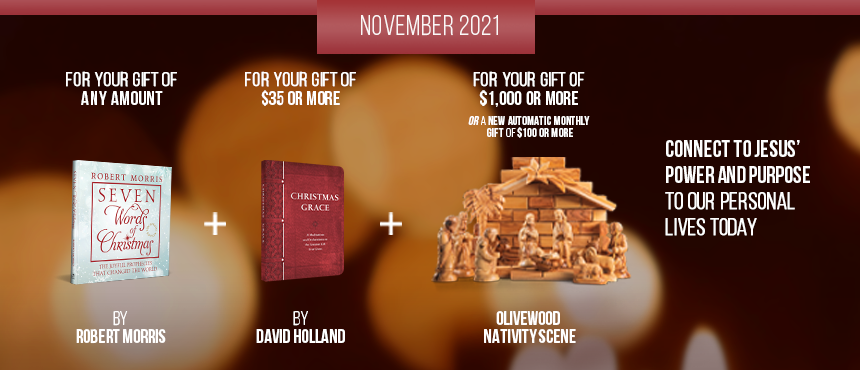 We're Thankful for You!
In Seven Words of Christmas, pastor and best-selling author Robert Morris highlights seven powerful words God declared to seven distinct individuals to herald the miraculous arrival of His Son, Jesus. With each word Pastor Robert weaves the wondrous narrative of the Savior's birth, unfolds that word's significance to the redemption story, and connects its power and purpose to our personal lives today.
For your gift of support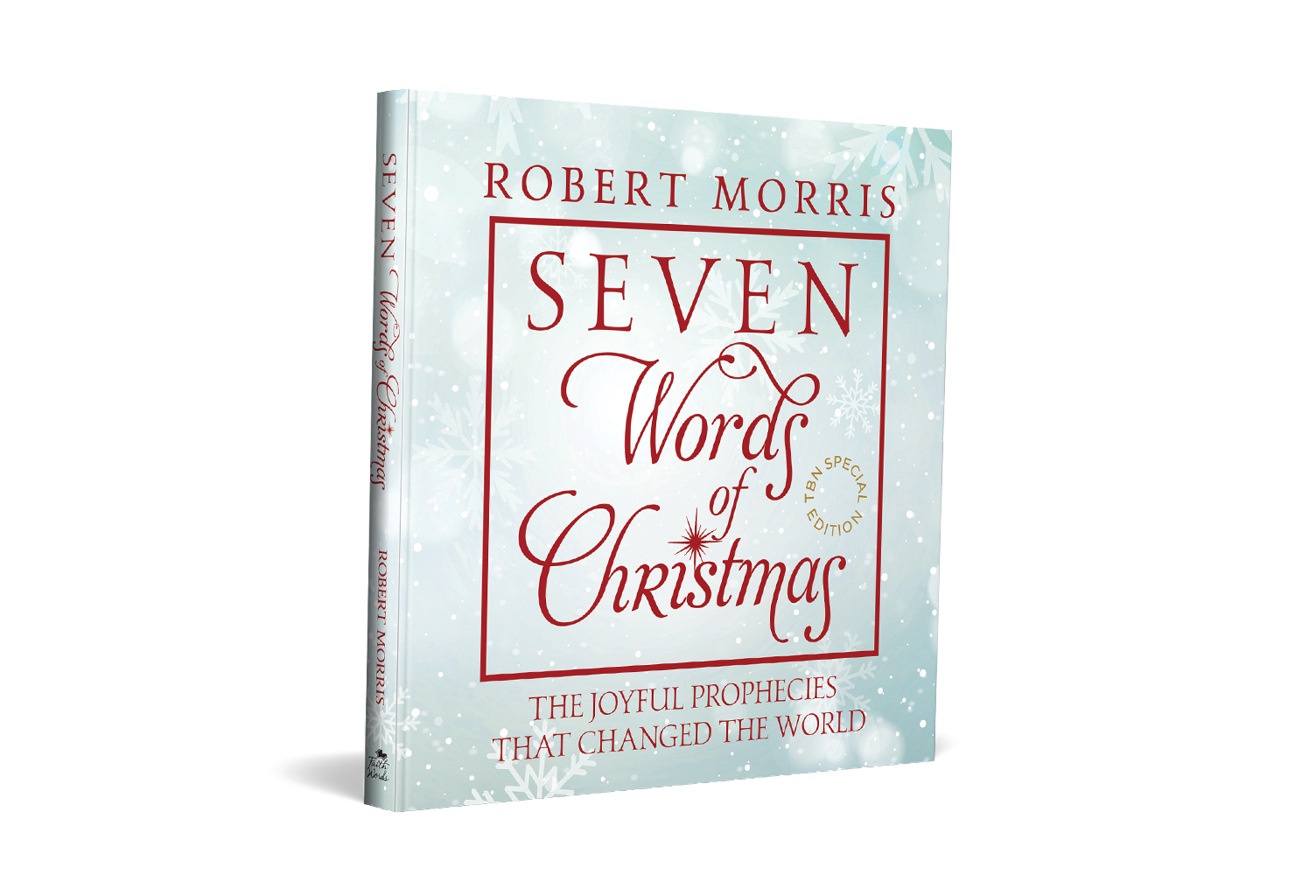 Receive Seven Words of Christmas by Robert Morris.
For your gift of $35 or more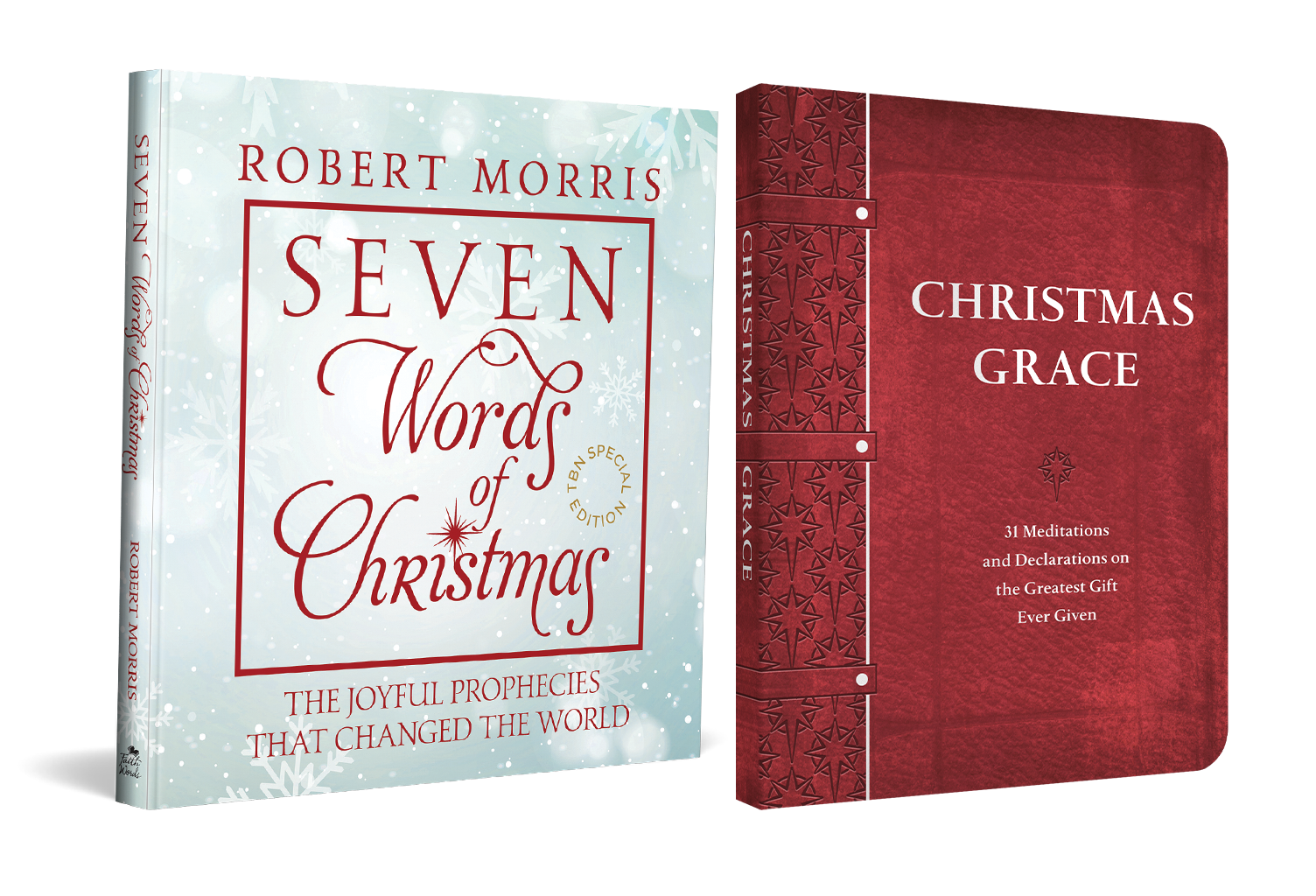 You'll also receive Christmas Grace: 31 Meditations and Declarations on the Greatest Gift Ever Given. In his powerful, new devotional book, author David Holland reveals the deep meaning and life-transforming hope hidden in the biblical narrative of the Savior's birth. Each day's reading illuminates a key Scripture passage that will bring a fuller appreciation of all Christ accomplished for you — and who you are in Him.
For your gift of $1,000 OR your NEW automatic monthly $100+ gift to TBN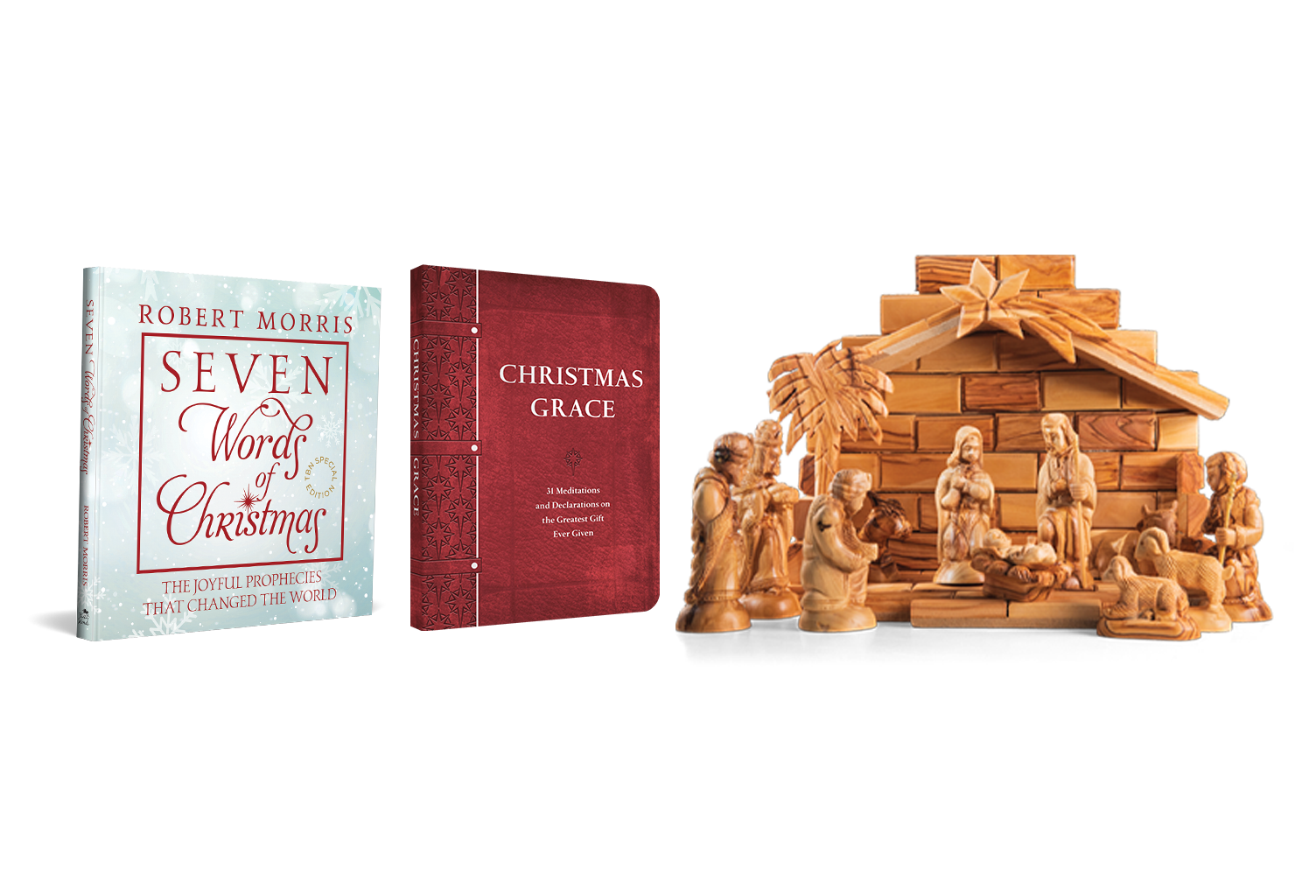 We're excited to also send you the exquisite olive wood Nativity Set, lovingly created by craftsmen in Bethlehem. Each piece is beautifully carved from the prunings of ancient olive trees — the type that grew in the land where Jesus walked. This unique piece of Holy Land heritage is perfect for your own holiday time, and will make a perfect gift for family and friends.
Please use the form to submit your donation — and thank you for joining with TBN as we broadcast the love of Jesus across the earth!
Your donation
Amount:
Type of Donation:
Ministry:
Ministry Resource:
Edit
Credit / Debit Card
Bank Account
Edit