Donate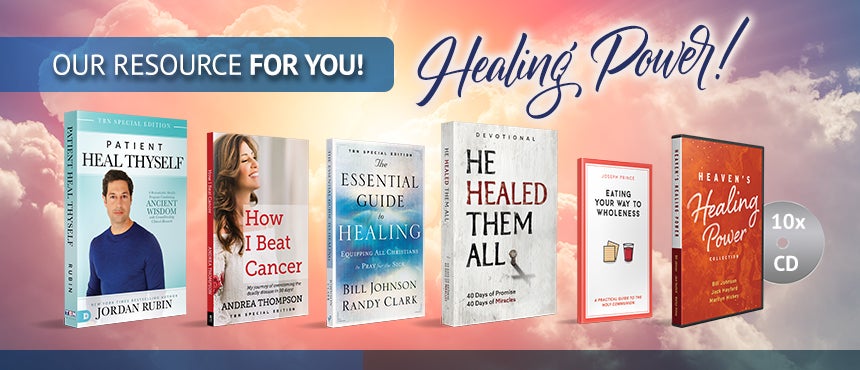 Receive Your Healing!
As Christ followers, one of the blessings we have the authority to receive — and minister to others — is healing. Pointing back to God's promise given through the prophet Isaiah, 1 Peter 2: 24 reminds us that by the stripes Jesus bore at Calvary we "have been healed." In order to help you fully embrace this incredible free gift from God, we're excited to offer you the following set of resources by some of today's most renowned pastors and teachers:
The Essential Guide to Healing - Using God's Word and some inspiring stories, pastors and bestselling authors Bill Johnson and Randy Clark team up to lay out practical, proven, step-by-step guidance you can use to receive healing and minister it to others.
Patient Heal Thyself - In this powerful manual for health and healing, bestselling author Jordan Rubin, a doctor of naturopathic medicine, recounts his incredible natural path to healing from Crohn's disease, and gives you the important steps to take control of your own health and unlock your body's phenomenal healing potential.
How I Beat Cancer - Cancer survivor Andrea Thompson shares the inspiring story of her miraculous path to healing — and how her own journey is bringing hope and help to others who have been given a cancer diagnosis.
Heaven's Healing Power - In this life-changing CD teaching series, Bill Johnson, Jack Hayford, and Marilyn Hickey share solid biblical truths that will help you experience God's supernatural healing power in your everyday life.
He Healed Them All - In his bestselling book, author Barry Bennett shares the amazing truth we all need to hear — that Jesus still heals every sickness, and God's grace is bigger than any affliction we may face.
Eating Your Way to Wholeness - In this practical and insightful book on the power of Communion, Pastor Joseph Prince offers biblical insights on the meaning and significance of the Communion observance, along with testimonies from people who have experienced first-hand how taking Holy Communion has impacted their health and their entire lives.
For your gift of $60 or more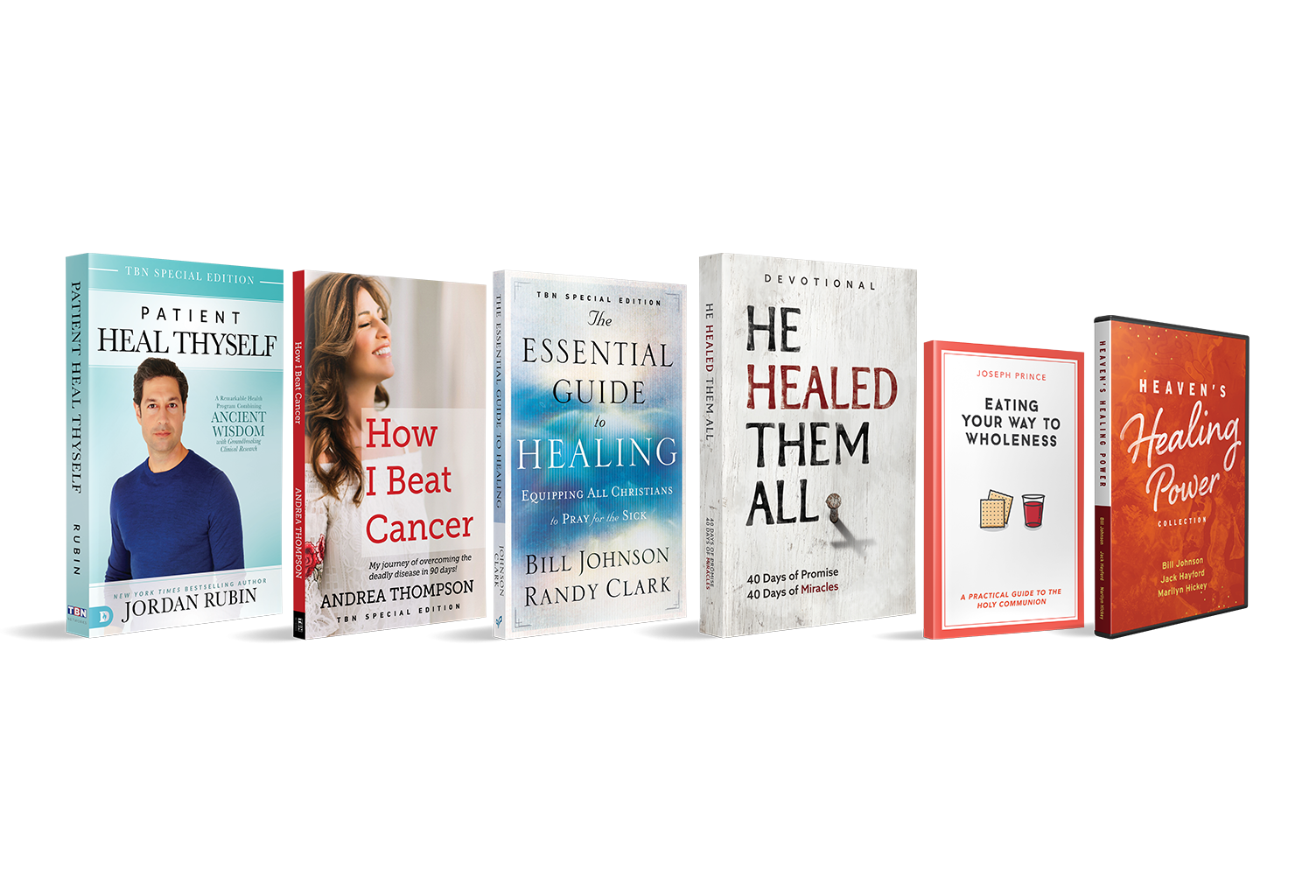 We'll send you all six of these powerful resources with our gratefulness for your partnership in helping TBN send God's love around world.
Please use the form to submit your donation. And thank you for joining us in reaching individuals and families across the earth with the Good News of Jesus Christ.
Your donation
Amount:
Type of Donation:
Ministry:
Ministry Resource:
Edit
Credit / Debit Card
Bank Account
Edit