Donate
Back to School on TBN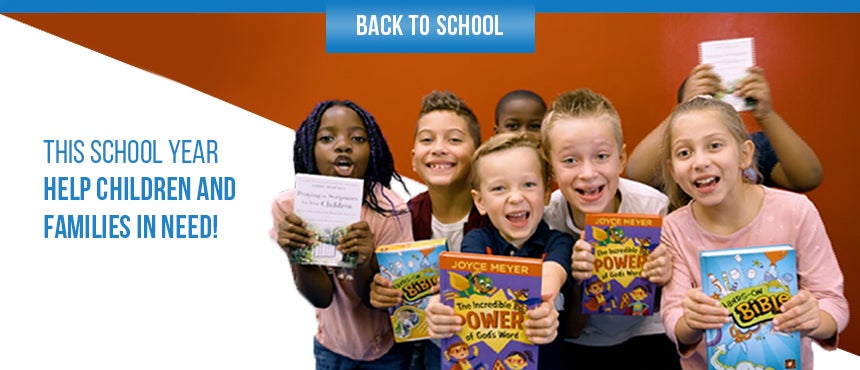 Point the Way for the Next Generation!
Kids across America are gearing up for a new school year. And here at TBN we want to make sure that children and parents everywhere are equipped to make the year a success.
That's why we've teamed up with churches and ministries across the U.S. to provide families in need with the best success tool available — God's Word!
Through our special Children's Resource Initiative, kids in need will receive their very own Hands-On Bible, along with Joyce Meyers awesome children's resource, The Incredible Power of God's Word. And moms and dads will be blessed with Jodie Berndt's powerful how-to book, Praying the Scriptures for Your Children.
Of course, it's the commitment of individuals like you that make this family initiative possible. When you sow your resources into the global outreach of TBN, you're partnering with us to share God's truth and love with families — and with the next generation.
Please use the form to submit your donation — and thank you for partnering with TBN to reach the world with God's message of hope and grace.
Your donation
Amount:
Type of Donation:
Ministry:
Ministry Resource:
Edit
Credit / Debit Card
Bank Account
Edit