Donate
There Is More by Brian Houston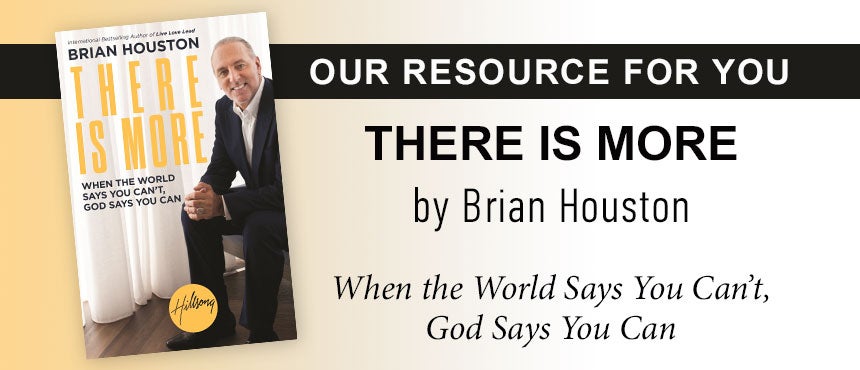 You can live a life that exceeds all expectations!
God has high hopes for your life, and you have been created to live beyond mediocrity and limitations. In his new book, There Is More, Hillsong Church founder and global pastor Brian Houston shows you how to live in God's "exceeding abundance." You'll discover:
How to release the immeasurable potential you have within
Why God has given you a calling greater than yourself
How to live out your purpose and have lasting impact
And much more!
For your gift of support: We want to show our appreciation by blessing you with your very own copy of There Is More. God wants to show you how He is able to do exceedingly abundantly above all you can ask or think.
Your gifts of love and support help spread the Gospel around the world as an answer to the darkness. Please use the form to submit your donation. We will send your copy of There Is More with our heartfelt gratitude!
Donate Now!
Your donation
Amount:
Type of Donation:
Ministry:
Ministry Resource:
Edit
Credit / Debit Card
Bank Account
Edit