Donate
Poverty, Riches & Wealth by Kris Vallotton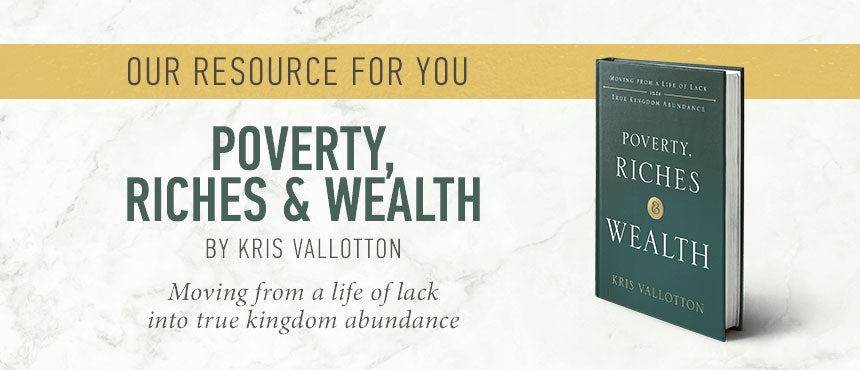 Why overcoming the never-enough mentality is so important for the modern-day Believer!
Prosperity. So much controversy has centered around this word in the church in recent years. Many have questions about the correct biblical mindset toward wealth. Does God want us to be rich, or is it holier to be poor? Kris Vallotton's eye-opening book Poverty, Riches & Wealth takes an enlightening look at what Scripture says about money, poverty, riches, and wealth.
Find out:
How a poverty mindset holds us back from wealth
The true biblical meaning of Kingdom wealth
Why all Believers should be wealthy, not rich, and much more!
For your gift of support: We want to bless you with Kris Vallotton's Poverty, Riches & Wealth to help you walk in true Kingdom abundance.
Please use the form to submit your donation. You are making a difference on a global scale by sending the Gospel to the lost through TBN. Thank you!
Donate now!
Your donation
Amount:
Type of Donation:
Ministry:
Ministry Resource:
Edit
Credit / Debit Card
Bank Account
Edit