Donate
What Are the Odds? From Crack Addict to CEO by Mike Lindell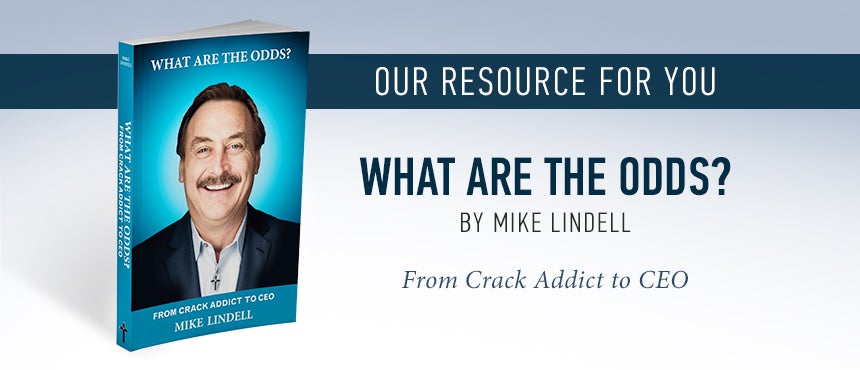 Be inspired to receive your second chance in Christ and encouraged with the true-life account of how the creator of My Pillow transformed from drug addict to successful CEO.
In What Are the Odds?, you'll discover the raw, unflinching story of Mike Lindell, CEO of the My Pillow company. This gripping story reveals a loving God rescuing a man from the self-destructive grip of cocaine, crack, and gambling addictions.
See Mike's journey from bad drug deals, fortunes won and lost in Vegas casinos, prison, a failed 20-year marriage, and more—to an encounter with a relentless God who wouldn't let him go.
What Are the Odds? will speak to your heart and inspire you to live your dream. If Jesus can take Mike from the failure of the crack house to unprecedented success as the owner of My Pillow, He can change your life too!
For your gift of $30 or more: You'll receive Mike Lindell's book What Are the Odds?, in appreciation for sending the Gospel around the globe.
Please use the form to submit your donation, and we will send your requested resource with our appreciation for reaching lives with the Gospel of grace. Thank you!
Your donation
Amount:
Type of Donation:
Ministry:
Ministry Resource:
Edit
Credit / Debit Card
Bank Account
Edit