"This Movie Will Change Your Life!" World TV Premiere of "Holy Ghost" October 19th on TBN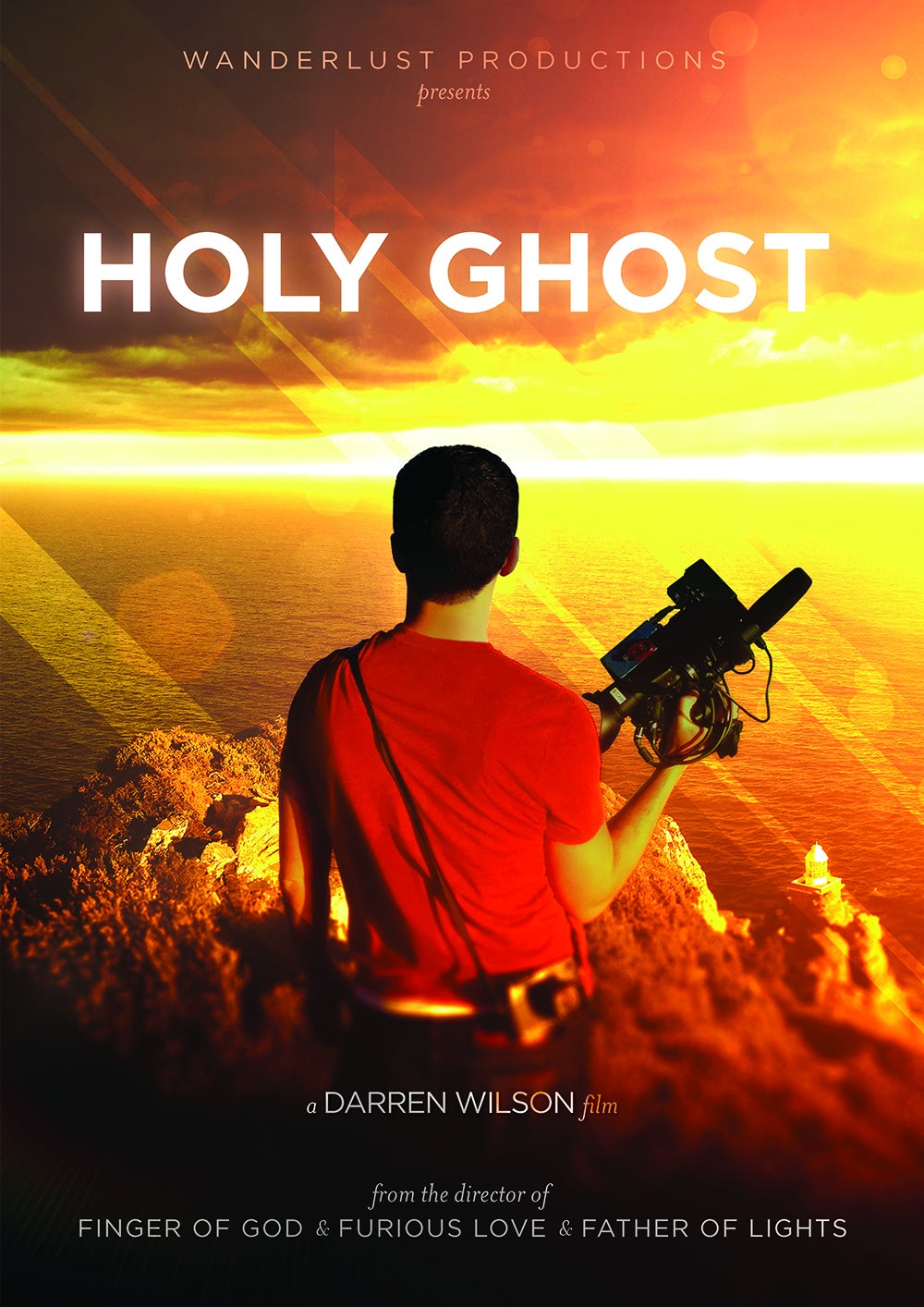 LOS ANGELES (October 12, 2015) — What if someone made a movie that was totally directed by God? What would that look like? That's what veteran documentary filmmaker Darren Wilson had in mind when he took up the challenge of filming Holy Ghost, the latest in his series of "miracle movies," which will make its world television premiere Monday, October 19th, at 7 p.m. Pacific Time (9 p.m. Central, 10 p.m. Eastern), only on the Trinity Broadcasting Network.
It was over eight years ago that Wilson first had the idea of making a movie featuring God doing what only He can do — the miraculous. "I had no budget, no script, and no idea what this movie was ultimately going to look like," he recalled. His only goal was to capture miracles on film, which he did, prompting his first movie, Finger of God, to go viral when it was released in 2007.
But God shows His power for a reason, and that reason, Wilson said, is all about God's heart of love for people. "It's about how He views us, and how He is desperate for a relationship with us," he explained. "Along the way, He places his finger on our lives, touches us deeply, heals us, shows His creativity, and generally surprises us with every move He makes."
Finger of God sparked the follow-up films Furious Love, Father of Lights — and Holy Ghost, which has Wilson and his team being led by God to the Mormon center of Salt Lake City, the vacation paradise of Monte Carlo, and the birthplace of radical Hinduism, where they film the Holy Spirit as He encounters men and women in dramatic and life-changing ways.
Wilson emphasized that filming the Holy Spirit at work was anything but a safe and secure venture. "When I decided to make a movie about this largely unknown subject, it was clearly understood that we would be pushing boundaries, both for Christian and non-Christian audiences alike," he explained. "At the end of the day, Holy Ghost is fundamentally a film about risk. We believe audiences will find it fresh, appealing, and authentic — an unexpected spiritual journey filled with hope and surprise."
Holy Ghost features powerful interviews, perspective, and on-film involvement from a wide-ranging group of both Christian and secular notables, including pastors Bill Johnson and Joseph Garlington; theologian R.T. Kendall; evangelists Todd White, Heidi Baker, and Mark Marx; writers William Young (The Shack), Phil Vischer (co-creator of VeggieTales), and J. Lee Grady; singers, songwriters, and worship leaders Michael W. Smith, Brian and Jenn Johnson, Aaron Niequist, and Jake Hamilton; and rock icons Lenny Kravitz, Brian "Head" Welch, and Reginald "Fieldy" Arvizu.
TBN Chairman Matthew Crouch, who will host the television premiere with wife Laurie Crouch and director Darren Wilson, said that the film is one of the most impacting treatments he has seen on the subject of the Holy Spirit. "This movie will change your life!" he said. "Holy Ghost will cause you to re-evaluate your ideas about God and how much He desires to encounter people right where they are. This is an important film every person should see."
Check out This Amazing Trailer, and join us for the exclusive world television premiere of Holy Ghost Monday, October 19th, at 7 p.m. Pacific Time (9 p.m. Central, 10 p.m. Eastern), only on TBN. (Rebroadcast Tuesday, Oct. 20th, at 2 p.m. Pacific.)
Media Contact
Colby May
E-Mail: cr@tbn.org
Tel: 972-313-9500