"Book of Mysteries" With NYT Bestselling Author Jonathan Cahn Premieres Sept. 5th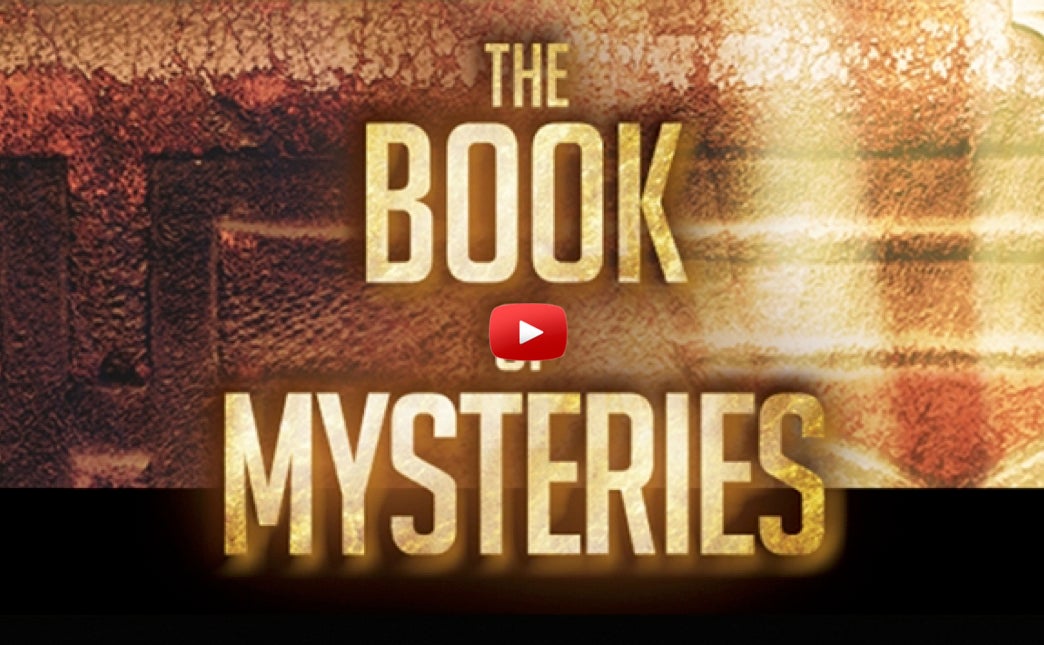 LOS ANGELES (September 4, 2018) — Imagine if you discovered a vast treasure filled with ancient mysteries from ages past, revelations from heaven, answers to humanity's age-old questions, and hidden keys to incredible joy and blessing! That's The Book of Mysteries, a powerful new weekly series from New York Times bestselling author Jonathan Cahn, premiering Wednesday, September 5th, on global faith-and-family television network TBN.
Based on the best-selling book of the same title, The Book of Mysteries will introduce you to a fascinating individual known only as "the teacher," who will accompany you on an unparalleled odyssey to desert mountains, refreshing valleys, and wind-blown plains, where you'll explore deep caverns, ancient ruins, and chambers containing long-hidden scrolls and mysterious vessels with life-changing messages.
Each episode of the The Book of Mysteries will take you on a journey of divine revelation, as you join Jonathan Cahn in mining the hidden depths of God's Word and navigating the unceasing streams of history to unlock end-time mysteries and the secrets of abundant life.
"Jonathan Cahn has been among our most popular and engaging guests over the years," said TBN president Matt Crouch. "He always brings profound, life-changing truths founded solidly in Scripture. We're excited to welcome him each week with The Book of Mysteries. We believe this one-of-a-kind series will impact every viewer who tunes in."
Don't miss the premiere of the new weekly series The Book of Mysteries, Thursday, September 6th, at 12 a.m. (Midnight) Eastern / Wednesday, September 5th, at 9 p.m. Pacific — exclusively on TBN. Find out where TBN is airing near you with our channel finder, watch TBN on our livestream HERE, or download our all-new app to view TBN on your Apple or Android devices.