"Drive Thru History: Acts to Revelation" Premieres Wednesday, April 11th — Exclusively on TBN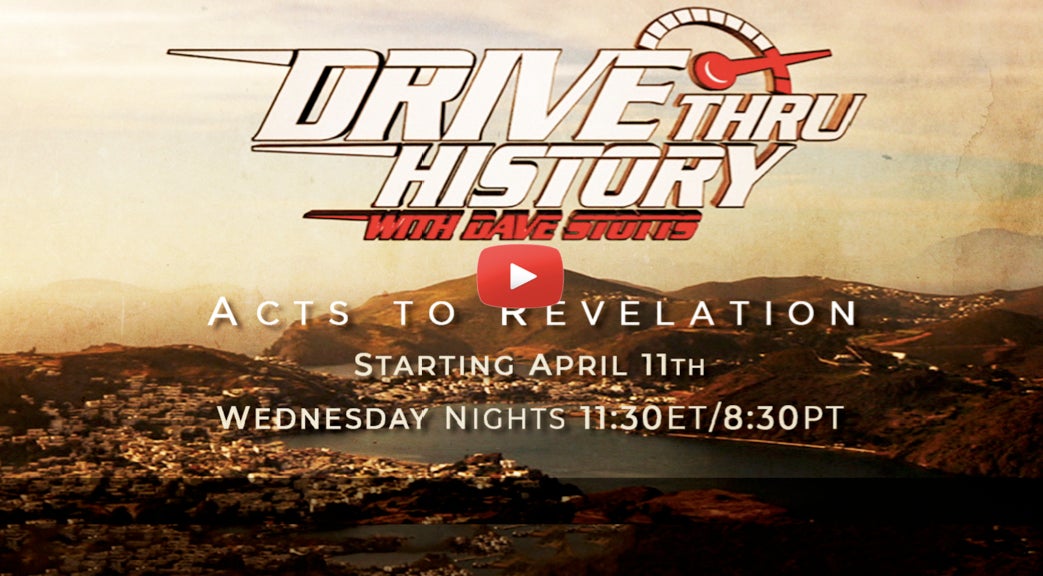 LOS ANGELES (April 9, 2018) — An exciting new season of the award-winning documentary series Drive Thru History premieres Wednesday, April 11th, exclusively on TBN, with Acts to Revelation, an 18-week adventure that takes viewers on location throughout the land of the Bible and the fascinating locales where the early church grew and flourished.
Hosted by historian and veteran filmmaker Dave Stotts, Drive Thru History: Acts to Revelation provides a close-up view of all that happened to the disciples and young believers following Jesus' resurrection and ascension, and highlights the courage, faith, and perseverance of the world's very first Christians.
Beginning in Jerusalem and using the Book of Acts as his roadmap, Stotts guides us across the Mediterranean to witness the events that launched the faith that now claims two billion members worldwide. In the process he offers a fresh and dramatic look at the early church in action, and spurs viewers on to a deep and vital faith in God.
Throughout its over twelve-year run on TBN, Drive Thru History has been praised by historians, educators, Christian leaders, and fellow filmmakers for presenting a solid Christian worldview in an entertaining, inspiring, educational, and compelling manner. This is a series viewers of all ages will enjoy.
Don't miss the exciting premiere of Drive Thru History: Acts to Revelation, Wednesday, April 11th, at 11:30 p.m. Eastern / 8:30 p.m. Pacific — exclusively on TBN. Find out where TBN is airing near you with our channel finder, or watch TBN on our livestream HERE.