"Run, Matt, Run!" — Paul Crouch Sr. Passes TBN Mantle to a New Generation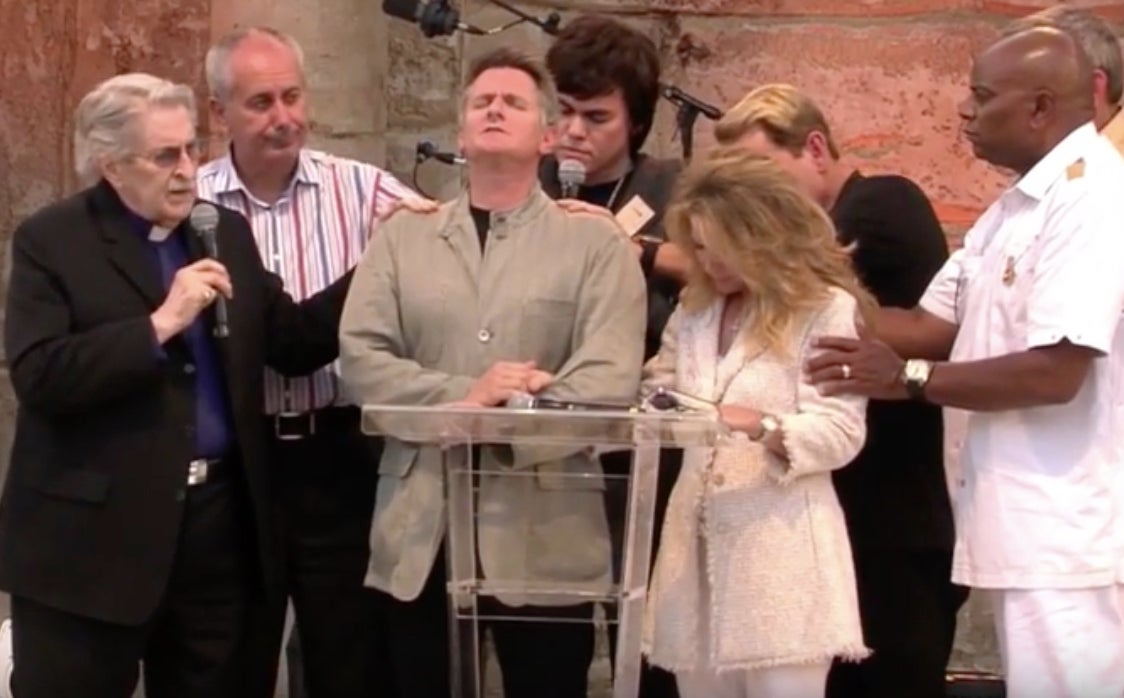 LOS ANGELES (September 9, 2015) — It happened in the small Israeli town of Caesarea on the final evening of TBN's historic 2012 Holy Land tour. Joined by Pastor Joseph Prince and surrounded by tour participants and close friends from over the years, TBN founder Dr. Paul Crouch laid his hands on son Matthew Crouch and wife Laurie, passing on to them the mantle of anointing God had placed over him and Jan nearly forty years earlier to take the love of Jesus to the world through Christian television.
Recalled Dr. Crouch later: "'Run Matt, Run,' was the word of the Lord that flooded my Spirit as I prayed about the future of TBN! Knowing that soon Jan and I would be compelled to pass the torch, it was clear to us both that our son Matthew and his wife, Laurie, were chosen by God for the challenge ahead. The scripture that leaped from the page was prophetic: '… let us run with patience the race that is set before us, looking unto Jesus, the author and finisher of our faith...'" (Hebrews 12:1-2).

Watch this moving video clip as the late Dr. Crouch places the future of TBN into hands that are both anointed and prepared!
Media Contact
Colby May
E-Mail: cr@tbn.org
Tel: 972-313-9500