Get Your Copy of Classic Holiday Film "The Christmas Candle"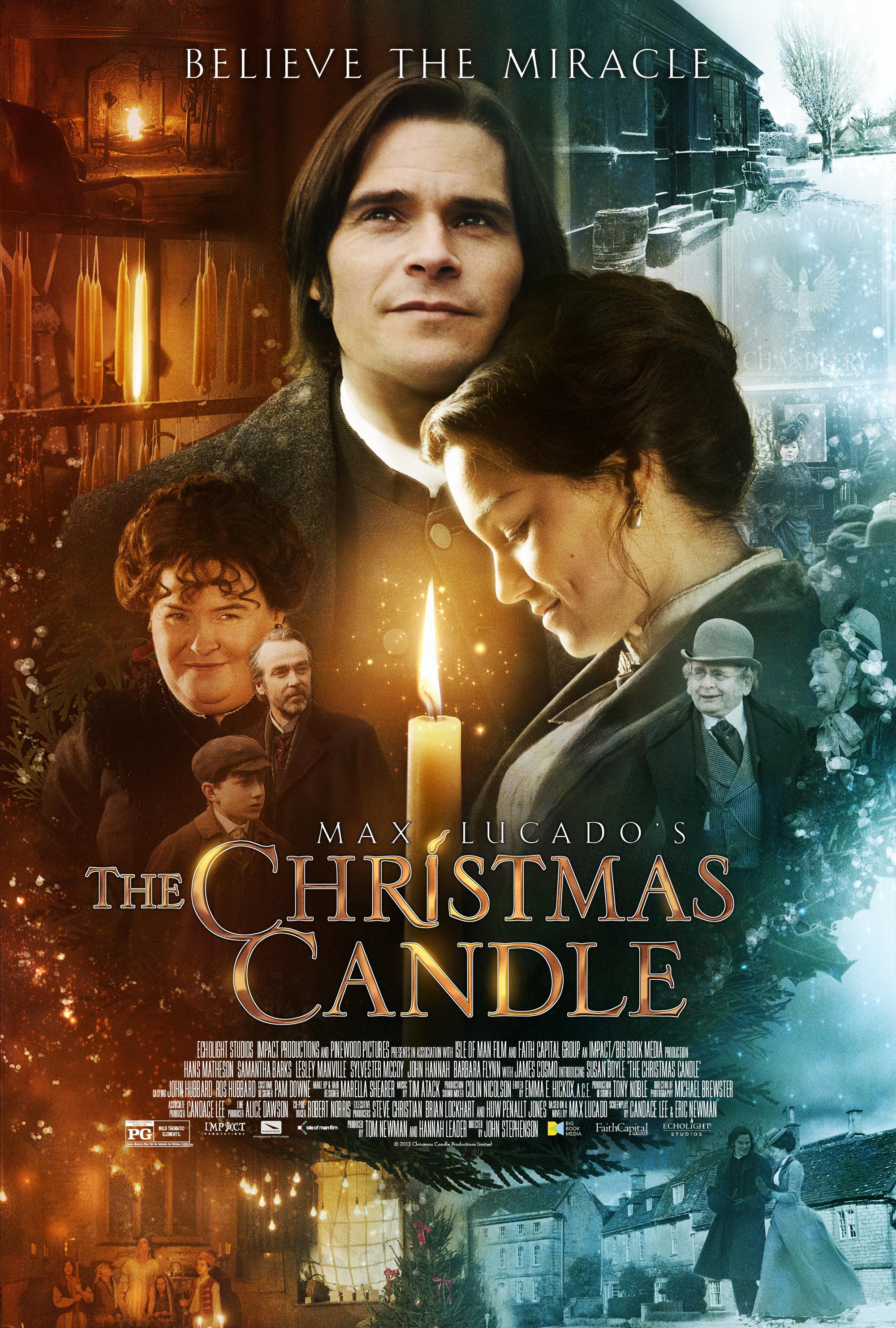 LOS ANGELES (November 16, 2016) — Throughout the month of November the Trinity Broadcasting Network (TBN), America's most-watched faith-and-family channel, is inviting friends and viewers to receive their own DVD copy of the modern classic holiday film The Christmas Candle. Based on the novel by best-selling author Max Lucado, this 2013 family-friendly movie has quickly become a Christmas favorite as it brings to life the warmth and charm of Victorian England, while weaving an intricate and moving story of faith rediscovered that re-enforces the true meaning of the yuletide season.
With an acclaimed cast that includes Hans Matheson (Clash of the Titans), Samantha Barks (Les Miserables), Sylvester McCoy (The Hobbit Trilogy), along with global singing phenomenon Susan Boyle in her debut screen role, The Christmas Candle recounts with nostalgic color and charm the story of a small English village which finds itself waiting — as it does every year — for a special Christmas miracle. But with the arrival of a new local pastor, who is facing his own personal crisis of faith, the townspeople are soon to discover that genuine miracles occur when they share their lives and meet one another's needs.
Since its debut The Christmas Candle has earned many enthusiastic endorsements, including:
– Actress and producer Roma Downey: "Max Lucado's Christmas Candle is a heartwarming movie with a message of hope that is so important today."
– Television host Kathi Lee Gifford: ". . . a new Christmas movie that the whole family can enjoy that actually has the true Spirit of Christmas!"
– Author and Bible teacher Joyce Meyer: "The Christmas Candle teaches us about healing, hope, faith, love, prayer — and it does so in a way that will make you laugh, cry, and not only believe for a miracle, but want to be a miracle for someone else."
Pastor Joel Osteen: "What a beautiful Christmas film! This hope-filled story surprises and delights at every turn. The Christmas Candle is a powerful reminder of the big things God can do with even the smallest acts of faith."
Said TBN Chairman Matthew Crouch: "We're honored to offer this modern Christmas classic to our TBN friends and viewers. Like a handful of other films that have taken their place as annual holiday favorites, we believe The Christmas Candle is destined to become a holiday tradition that you and your family will enjoy for years to come.
Check out the video trailer HERE, and then CLICK HERE to find out how to get your copy of the classic holiday film, The Christmas Candle.
Media Contact
Colby May
E-Mail: cr@tbn.org
Tel: 972-313-9500