Hear God's Voice for Yourself: "Love Speaks" Premieres Oct. 11 on TBN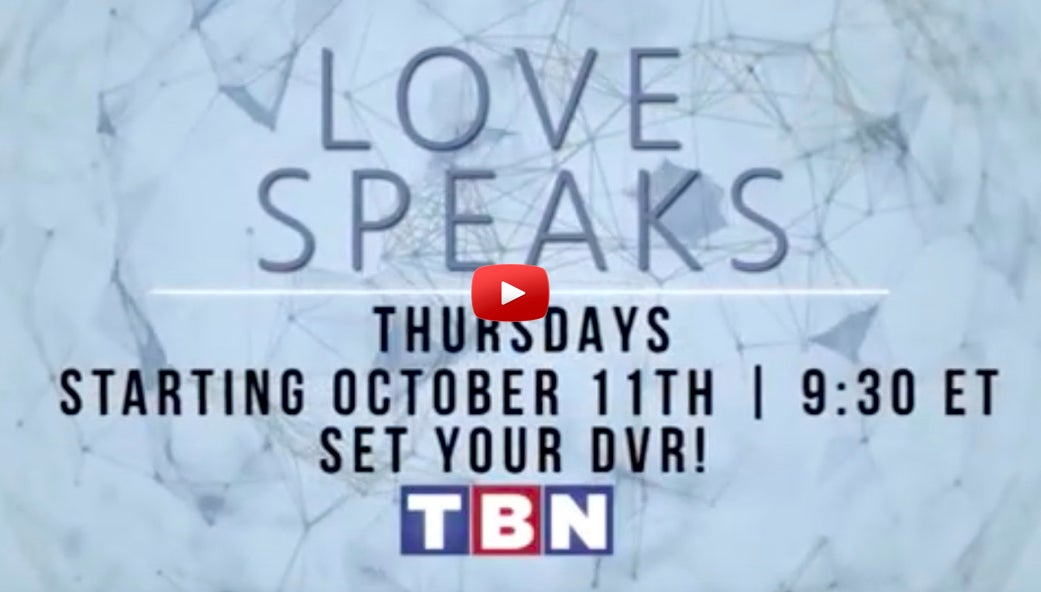 LOS ANGELES (October 9, 2018) — In the confusion of voices that compete for our attention in today's chaotic and media-saturated culture, nothing is more crucial for each of us than hearing the voice of God. On October 11 faith-and-family television network TBN debuts Love Speaks, an exciting new weekly series offering practical, common sense perspective on the many ways God speaks, and how we can recognize and effectively respond to what He is saying.
Hosted by author and filmmaker Carl Wesley Anderson and based on his best-selling book of the same title, Love Speaks is a weekly oasis of compelling stories, rich narrative, and sound biblical counsel detailing how God has faithfully spoken to individuals and generations throughout history — and how He is powerfully communicating to us today.
Anderson recalled that while he grew up attending church every Sunday, he never really had a close connection to God. But when he made a personal commitment to Christ as a young man, "I suddenly realized that God the Father was reaching out to me through His Son Jesus, and He wanted to have a personal connection with me."
As he grew in his faith through studying God's Word and through prayer, Anderson discovered that there are a number of other ways beyond Scripture and prayer through which God clearly communicates His will and ways to His people, including the inner witness of His Holy Spirit, the counsel of other believers, compelling circumstances, and many others.
Anderson emphasized that everyone has been created with the ability to discern God's multi-faceted voice. "As a son or daughter of the almighty Father, you have the right to listen to Him and hear His voice," he said. "He is initiating fellowship with you every day. And the more ways you can recognize His voice, the more of His love you can experience — and the more you can give to others who are so in need of God's love."
The project has gained the enthusiastic endorsements of a number of notable Christian leaders, including J. Lee Grady, best-selling author and past editor of Charisma magazine, who wrote of Love Speaks: "Put on your seat belts, because listening to God and following His direction is truly the adventure of a lifetime."
Don't miss Love Speaks with Carl Wesley Anderson, premiering Thursday, October 11, at 9:30 p.m. Eastern / 6:30 p.m. Pacific — exclusively on TBN. Find out where TBN is airing near you with our channel finder, watch TBN on our livestream HERE, or download our all-new app to view TBN on your Apple or Android devices.