Join TBN for Live Red Carpet Coverage from Premiere of Theatrical Worship Experience "Hillsong — Let Hope Rise"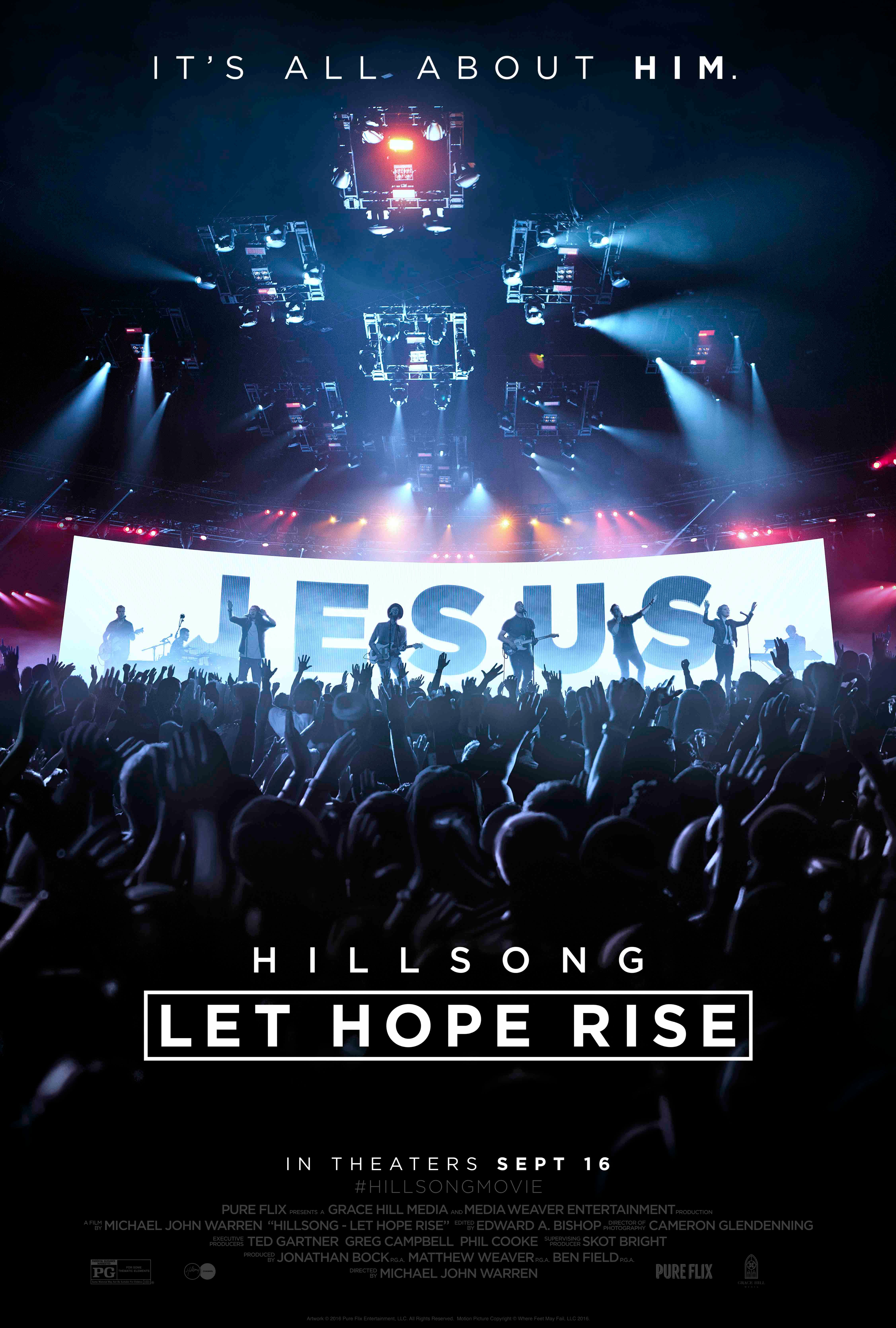 LOS ANGELES (September 12, 2016) — Trinity Broadcasting Network (TBN), the world's largest religious broadcaster and America's most watched faith-and-family channel, will provide exclusive live coverage from the Red Carpet premiere of the new big-screen worship film Hillsong — Let Hope Rise, Tuesday September 13th. The highly anticipated film debuts in theaters across America September 16th.
Capturing the energy, passion, and heart of the platinum-selling band Hillsong United through its sold-out concerts and behind-the-scenes chemistry, Hillsong — Let Hope Rise follows the humble beginnings of Hillsong as a small church in Sydney, Australia to its emergence as an international outreach and worship movement whose songs are sung every Sunday by over fifty million people in churches around the world.
TBN Chairman Matt Crouch said he is excited about the premiere of the Hillsong film on several levels. "First of all, this theatrical worship experience is going to introduce a lot more people to the phenomenal music of Hillsong United," he said, noting that the beginnings of the band is part of the incredible Hillsong story. "Hillsong United started off as a little group of teenage friends who met at their church's youth group and discovered they liked playing music together. Today it's one of the hottest bands out there, with over 20 million albums sold, playing to audiences of up to 100,000 — and impacting millions of lives with their God-honoring songs."
Mr. Crouch explained that he is also excited about the film because it helps to highlight TBN's partnership with Hillsong in a new global television network called the Hillsong Channel. "This exciting new network gives viewers 24-hour access to Hillsong's cutting-edge worship, concerts, and conferences, along with teaching from popular faith leaders like Hillsong founders Brian and Bobbi Houston," he said. "The Hillsong Channel is high-octane, round-the-clock content that is entertaining, inspirational — and life-transforming!"
Join Matt and Laurie Crouch as they host special live coverage from the Red Carpet premiere of Hillsong — Let Hope Rise, beginning at 5 p.m. Pacific (7 p.m. Central, 8 p.m. Eastern), exclusively on TBN. Click Here to find a theater in your area that is playing the film starting September 16th.
You can also enjoy the Hillsong experience any time day or night through TBN's affiliate Hillsong Channel. Click Here to check it out live right now!
Media Contact
Colby May
E-Mail: cr@tbn.org
Tel: 972-313-9500