Join TBN for Our Historic "G16" Israel Tour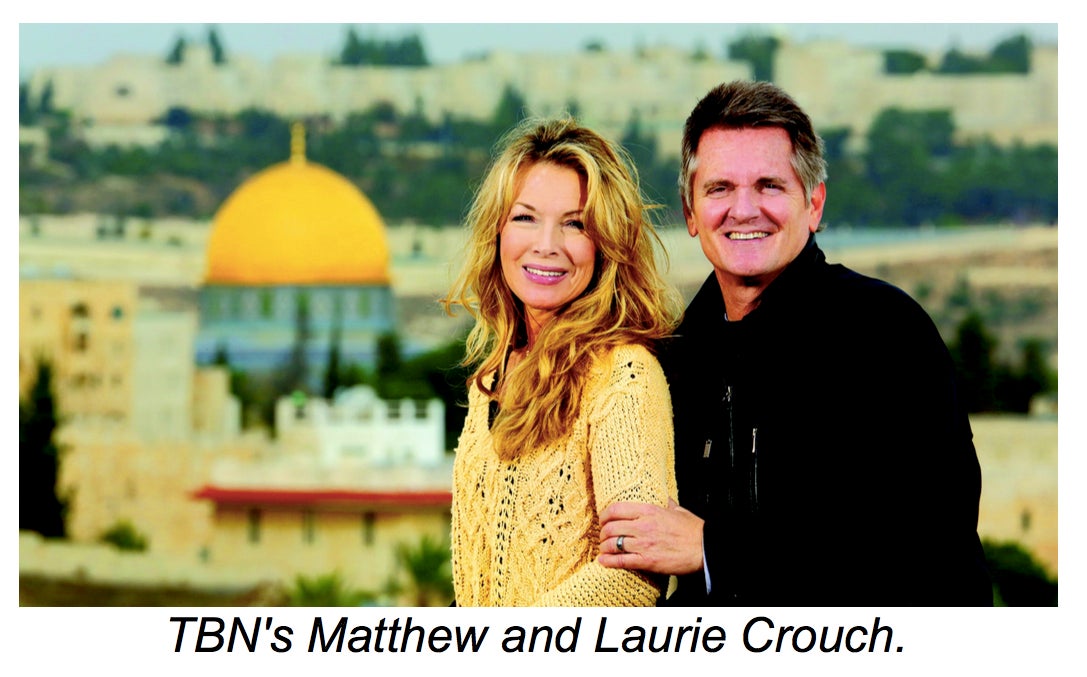 LOS ANGELES (December 3, 2015) — Trinity Broadcasting Network, the world's premier Christian television network and America's most-watched faith channel, is gearing up with friends and partners for its historic Grace Israel Tour 2016, a ten-day tour of the Holy Land, February 22 through March 2, 2016, hosted by TBN's Matthew and Laurie Crouch and featuring the powerful grace teachings of popular TBN ministry partner Joseph Prince.
"A tour of the Holy Land is a life-changing experience like no other," said TBN Chairman Matthew Crouch. "To walk where Jesus walked and ministered, to worship where He suffered, died, and rose again, and to stand in the land of God's people Israel will profoundly impact you for a lifetime."
On TBN's Grace Israel Tour 2016 — or G16 for short — you will personally experience the sites and locales you've read about for years in Scripture, including the most profound places of Jesus' life and ministry: Bethlehem, Nazareth, Capernaum, Old Jerusalem, the Mount of Olives, the Sea of Galilee, the Jordan River, the Upper Room, Gethsemane, Calvary, and the Empty Tomb! In addition, you will participate in glorious praise and worship services throughout the tour, and experience the dynamic preaching and ministry of internationally renowned pastor and TBN programmer Joseph Prince.
Pastor Prince said that for those participating in TBN's G16 tour, "it's going to be life-transforming, and you'll always be able to point back to this time, to Israel, where something happened there for you. I believe that it will be a prophetic, Cairos moment for those who go with us."
Matthew Crouch emphasized that for Christians, a trip to the Holy Land is about more than an exciting tour. "When my parents, TBN founders Paul and Jan Crouch, began escorting groups to the Holy Land over forty years ago, it wasn't just for a great vacation," he said. "They were taking seriously God's promise that He would bless those who bless His people Israel. And every group TBN has taken over the years has gone, not just to experience the land of the Bible, but to actively support, pray for, and bless the land of Israel and its people. We're looking forward to continuing that mission with our G16 tour."
He added that "we believe TBN's G16 Holy Land tour is going to be a miraculous and life-changing ten days for all who join us,. Consider this your invitation. Plant a seed into your own future and destiny, and come with us to the land of Israel."
To find out more about how to participate in this once-in-a-lifetime adventure to the Holy Land, log on here to our G16 Tour Website.