TBN Salsa Powerfully Impacting "Next-Generation" Latinos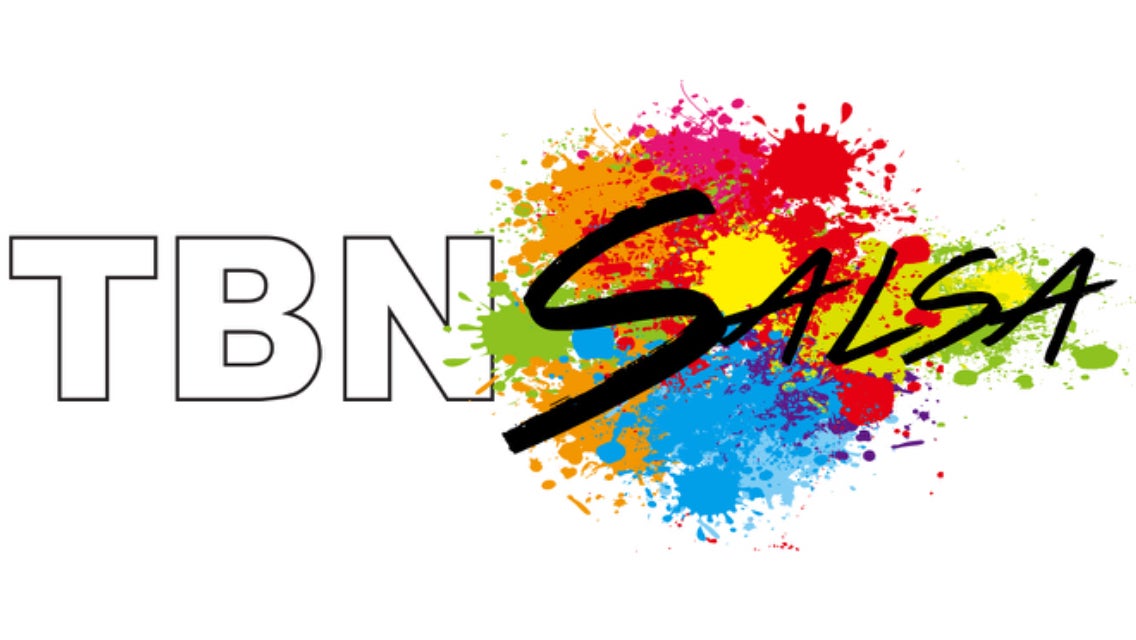 LOS ANGELES (May 19, 2016) — Nearly one year since its introduction across America, the nation's first-ever English-language Hispanic Christian network is quickly becoming the premier inspirational broadcast source for "next generation" Latinos. Launched in June 2015 by Christian television leader Trinity Broadcasting Network, from day one the TBN Salsa faith-and-lifestyle network has focused its innovative programming to reach second- and third-generation Latino-Americans — those who may not be fluent in Spanish, but who still love the unique warmth, passion, and flavor of their Hispanic culture and faith.
"We're thrilled with the reception TBN Salsa has received from the Hispanic community across the U.S.," said TBN Chairman Matthew Crouch. "We began in June of last year by introducing TBN Salsa to nearly forty key broadcast markets across the U.S., from Los Angeles to New York City. The reception has been so positive that we've begun adding this innovative Hispanic network to cable systems in select markets."
Mr. Crouch noted that with over 55 million Latinos living in the U.S., Hispanics compose the nation's largest ethnic minority. "Many of these individuals and families have been regular viewers of TBN's Spanish-language affiliate network Enlace. But as the number of Hispanics in the nation continues to increase, fewer 'next-generation' Latinos are using Spanish regularly. It's for this significant demographic that we launched TBN Salsa."
According to U.S. Census studies, by 2020 between 35 and 40 percent of Hispanics will not be fluent in Spanish. And a 2012 Pew Research report found that increasingly English is becoming the dominant language among a majority of next-generation Hispanics for most everyday activities, including watching television.
TBN Salsa's lead pastor, the Rev. Samuel Rodriguez, said that the network is poised to help mentor and prepare the growing Hispanic Christian community to positively impact the nation. "I believe the Hispanic-American community represents, to a large extent, the future of Christendom in America," said Rodriguez, who also heads the influential National Hispanic Christian Leadership Conference (NHCLC), the nation's largest Hispanic evangelical association with over 40,000 churches represented. "We are the fastest growing Christian demographic in the nation. Out of ten people who come to Christ on a daily basis, seven are of Latino descent. That means 70 percent of those who come to Christ every day in America are Hispanic."
Studies by both Pew Research and the Barna Group, which monitor faith trends in America, confirm the importance of Christianity among Latinos, and the growth of evangelical faith in the Hispanic community. The latest pollings find that some 68 percent of America's Hispanics identify as Catholic, while nearly 20 percent identify as "born again" evangelicals — which suggests that almost 90 percent of Latinos are connected in some way to the Christian faith.
Rodriguez noted, however, that many Latinos are moving past a mere nod to the Catholic culture that has largely defined faith in Hispanic society, and are embracing what has been called a "Spirit-filled" Christian lifestyle. "Out of the Hispanic evangelical population," Rodriguez explained, "the vast majority self-identify as Pentecostal or Charismatic. Simply stated, that means the majority of Hispanic evangelical Christians desire a faith that is 'Spirit-empowered.'"
That emphasis, Rodriguez added, has even permeated Hispanic Catholic traditions. He pointed out that while it is true a majority of church-going Hispanics attend Catholic parishes, "over half of them identify as 'Catholic Charismatics' who desire a deeper, more vital relationship with God."
What all those figures mean, said Rodriguez, is that "of the over 50 million Hispanic Catholics and evangelicals in America, a majority desire to live lives empowered by God's Spirit." TBN Salsa is designed to reach out to this growing demographic — particularly younger next-generation Latinos who are more proficient in English than Spanish.
"One thing we know is that Hispanic communities across America have a deep commitment to their culture, with its strong emphasis on family and faith," said TBN's Matthew Crouch. "TBN Salsa is taking all the warmth and welcome of that culture and faith community, and bringing it to the growing Hispanic audience for whom English is their primary language."
Rodriguez believes TBN Salsa can play a key role in not only mentoring next-generation Latinos spiritually, but encouraging, training, and motivating them to take their place as leaders in business, industry, education, and elsewhere. "TBN Salsa's programming and content is not your normal cup of tea," he said. "It's designed to be edgy, relevant, powerful, and practical. It's programming that is germane to the family, that speaks to economics and entrepreneurship, to religious liberty, and to maintaining a biblical worldview and approach to life."
Since its launch TBN Salsa has drawn an increasing number of established Latino-American Christian leaders, such as Sergio de la Mora, pastor of Cornerstone Church of San Diego; Pastor Guillermo Maldonado of El Rey Jesús in Miami; and Dimas Salaberrios, pastor of Infinity Church in New York City. These and many others are taking the opportunity to provide programming and direction early on in the network's growth and formation.
TBN Salsa is also gaining recognition as a national platform for a new generation of Latino Christian leaders, including Obed Martinez, who pastors a growing millennial congregation, Destiny Church in Indio, California; and David Hernandez, whose weekly program, Encounter TV, typifies the fresh and impacting programming that fills TBN Salsa's weekly broadcast schedule.
Hernandez said that TBN Salsa is designed not merely to appeal to English-speaking Latino viewers, but is helping to make their important voices heard across the nation. "I believe that more and more God is going to use this network to give the growing Latino spiritual demographic a voice in this nation."
Pastor Rodriguez predicted that TBN Salsa's influence will ultimately transcend the Hispanic community. "TBN Salsa is a God-ordained, Spirit-empowered, Christ-centered broadcast platform that will serve as the facilitative means by which untold millions of Hispanic Americans will encounter Jesus Christ," he said. "This is part of an incredible move of God that is sweeping across America and the world. It goes beyond a television network. It is the very means by which light will defeat darkness — in the Name of Jesus. That is the essence of TBN Salsa."
To find out more about the TBN Salsa faith-and-lifestyle network, log on to www.tbn-salsa.org.
Media Contact
Colby May
E-Mail: cr@tbn.org
Tel: 972-313-9500