Television Premiere of Feature Film "The Song" — Sunday Oct. 1st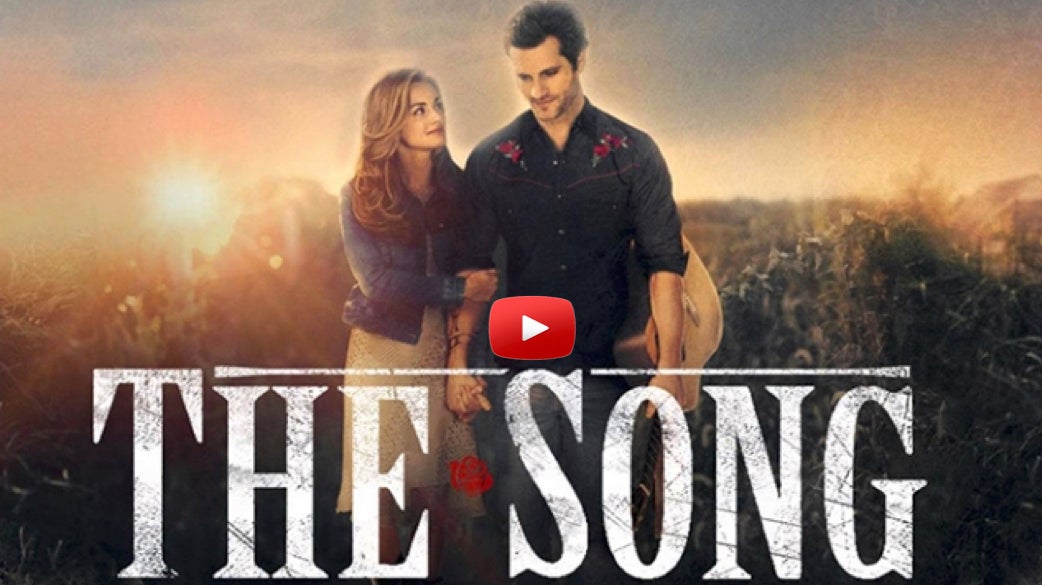 LOS ANGELES (September 29, 2017) — Sunday, October 1st, global faith-and-family network TBN will broadcast the world television premiere of the The Song, the highly acclaimed independent feature film that combines the gritty sounds of American roots music with the ancient wisdom of the Song of Solomon.
Starring Alan Powell, former lead singer of the contemporary Christian group Anthem Lights, along with Ali Faulkner (Twilight: Breaking Dawn) and Caitlin Nicol-Thomas (Nashville), The Song tells the Solomon-like story of Jed King, an aspiring singer-songwriter and son of music legend David King, whose rise to super-stardom leads him into temptation and nearly costs him his marriage and family. The film includes nearly a dozen original songs, and features the vocal and instrumental talents of both Powell and Thomas throughout the movie.
Veteran moviemaker Richard Ramsey, who wrote and directed the film, said that while The Song includes a strong faith element through its use of the scriptural writings of Solomon, there is a solid cross-over appeal for a wide range of viewers. "The Song has the potential to resonate with anyone, regardless of their beliefs or background," he said, adding that viewers "will appreciate this film as a stand-alone music-driven drama that plays as a cautionary love story and not a cinematic sermon."
Don't miss the world television premiere of The Song, airing Sunday, October 1st, at 11 p.m. Eastern / 8 p.m. Pacific — exclusively on TBN. Find out where TBN is airing near you with our channel finder, or watch TBN on our livestream HERE.
About the Trinity Broadcasting Network
Trinity Broadcasting Network is the world's largest and most watched faith-and-family broadcaster, reaching over 175 nations across the earth with inspirational and entertaining programming 24 hours a day in 14 languages and on 30 global networks. As the world's most influential non-profit religious broadcaster, TBN has led the way in expanding the impact of faith-based television across the earth through the creation of innovative content designed to reach every viewer demographic with the life-changing message of hope and grace. To find out more about the Trinity Broadcasting Family of Networks, visit us at tbn.org.