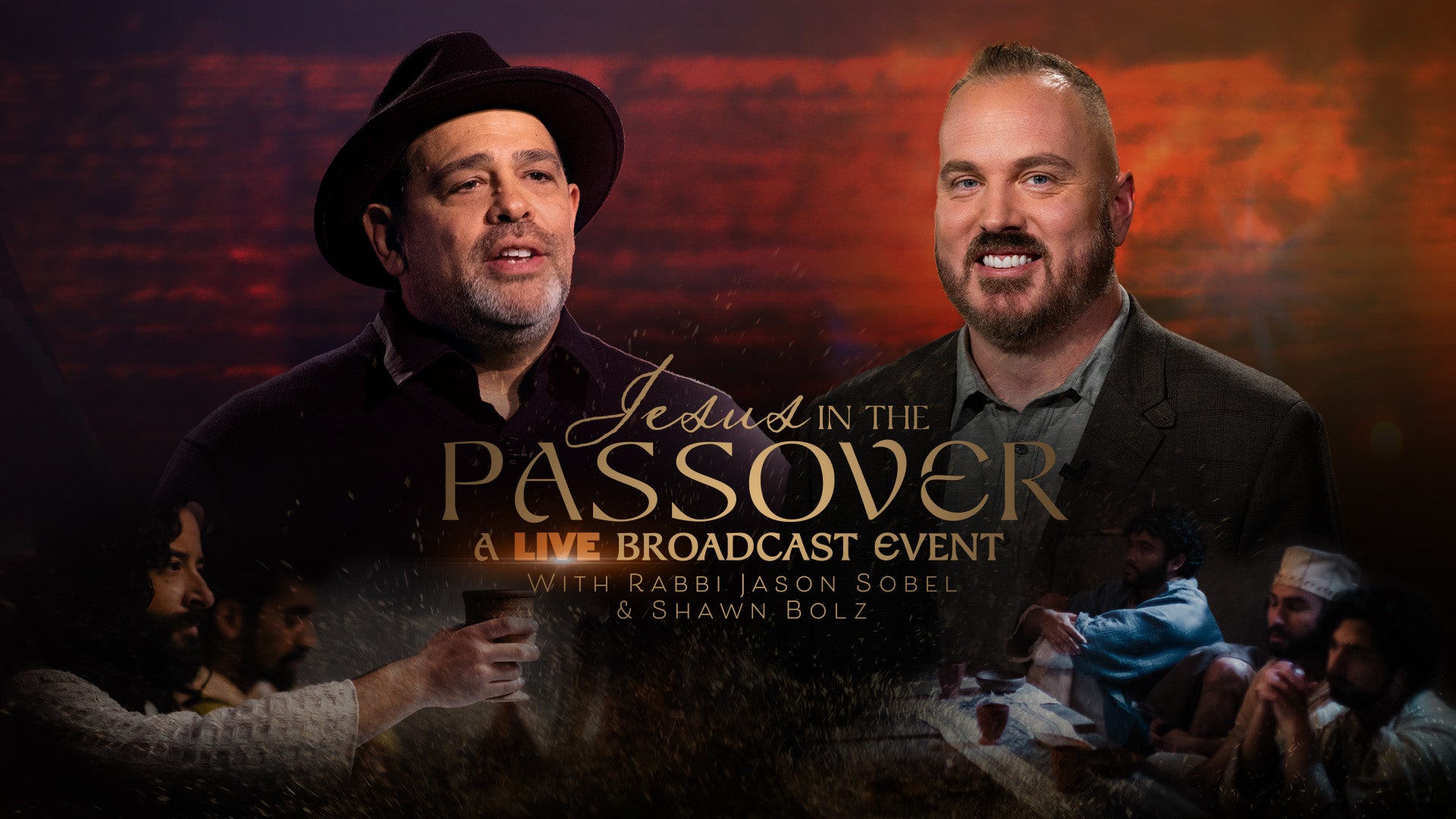 Jesus in the Passover with Rabbi Jason Sobel
A powerful truth we can easily miss in Scripture is that Jesus Christ — Yeshua, the promised Messiah — lived, died, and rose from the dead as an observant Jew who fulfilled God's promises to the Jewish people, bringing salvation to Israel and the nations. The Last Supper Jesus observed with His disciples just before His suffering and death was a Passover Seder.

Jesus in the Passover: A Passover Experience for Christians & Messianic Jews, Rabbi Jason Sobel guides us through the fifteen important steps of the Passover Seder, explaining how each aspect of the Seder points to our Lord and Savior Jesus. In celebrating Passover, we honor, remember, and re-enact what Jesus did with His disciples, while also connecting to the Jewish roots of our Christian faith and the people of Israel. Click here to find out what elements you will need to participate in the Passover Seder. Click here to watch the program.