Donate
Right People, Right Place, Right Plan by Jentezen Franklin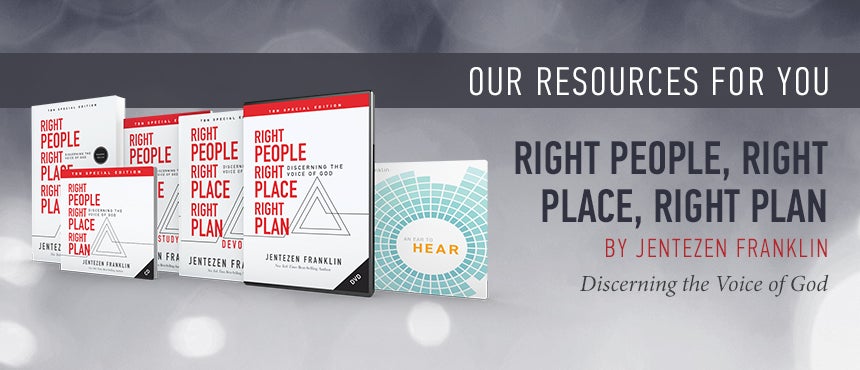 God wants to lead you to the opportunities of a lifetime...
God wants to connect you through divine appointments, and He's given you an internal gift that can lead you down a path of His favor. Now, through the practical yet profound principles revealed in Jentezen Franklin's book Right People, Right Place, Right Plan, you can learn to walk in the many amazing opportunities God has for you.
For your gift of support: TBN wants to send you Right People, Right Place, Right Plan to help you experience all the good things God has in store for you this year!
Gift of $60 or more: Want to learn more? In addition to the book, we will send you the companion study guide, PLUS the corresponding audio series by Jentezen Franklin.
Gift of $140 or more: Receive the complete bundle of resources to help you experience the many wonderful things God has for you. Included are the book, the companion study guide, and the entire message series on both CD and DVD, PLUS the brand-new daily devotional and the bonus DVD message An Ear to Hear.
Thank you for your generous support and for partnering with TBN to bring this kind of teaching to others who desperately need it. Please use the form to submit your donation. We'll send your resources with our thanks!
Your donation
Amount:
Type of Donation:
Ministry:
Ministry Resource:
Edit
Credit / Debit Card
Bank Account
Edit