Donate
The Tree of Life Version Bible from founder Daniah Greenberg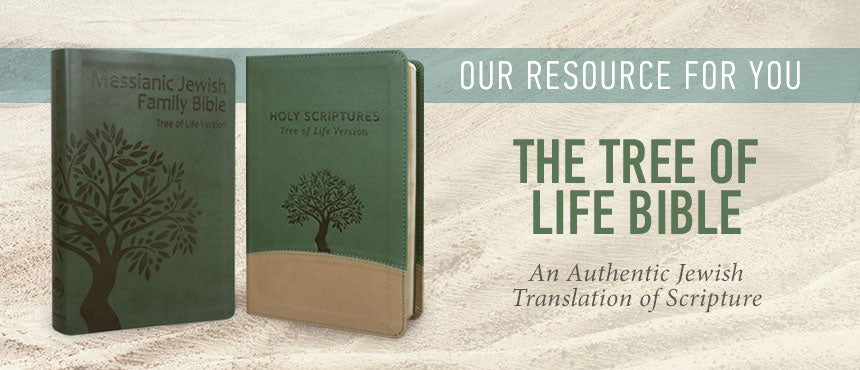 The Tree of Life Version Bible from founder Daniah Greenberg
This translation of the Bible highlights the Hebrew roots of the Christian faith.
Daniah Greenberg's Tree of Life Version Bible (TLV) is a unique resource for the Christian desiring to study Scripture with the fullness of the original Hebrew meaning intact. Gain deeper insight into God's original purpose and meaning through this authentic Jewish translation.
This impactful version of the Bible restores:
The Jewish order of the books of the Old Testament
The Jewish name of the Messiah, Yeshua
Usage of Hebrew terms like shalom and Shabbat
And much more
For your gift of $50 or more: Receive your very own copy of The Tree of Life Thinline Bible. It's our gift to you for helping to further the cause of Christ.
For your gift of $150 or more: Receive the Messianic Jewish Family Bible. Included in this very special edition of the TLV is an extended glossary of Hebrew terms, the complete Parshot (Jewish reading cycle), and several Hebrew prayers for your family, and the The Tree of Life Thinline Bible.
Please use the form to submit your donation. You are the reason lives are impacted on a global scale through the preaching of the Gospel through Christian broadcasting. Thank you.
Donate now!
Your donation
Amount:
Type of Donation:
Ministry:
Ministry Resource:
Edit
Credit / Debit Card
Bank Account
Edit