Donate
18 Minutes with Jesus by Robert Jeffress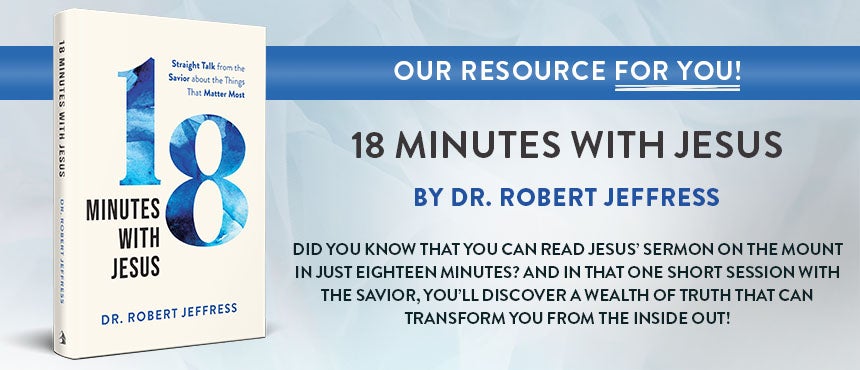 Quality Time With the Savior!
Did you know that you can read Jesus' Sermon on the Mount from Matthew 5-7 in just eighteen minutes? And in that one short session with the Savior you'll discover a wealth of truth that can transform you from the inside out!
In 18 Minutes With Jesus: Straight Talk from the Savior about the Things That Matter Most, popular pastor and author Dr. Robert Jeffress draws from his decades of study to break down Christ's powerful teaching on issues like happiness, faith, relationships, reconciliation, prayer, money, and more. Each chapter is filled with the kind of spiritual straight talk we all need about the things that really matter. If you long for a deeper relationship with Jesus, these biblical truths will change your life!
For your gift of $25 or more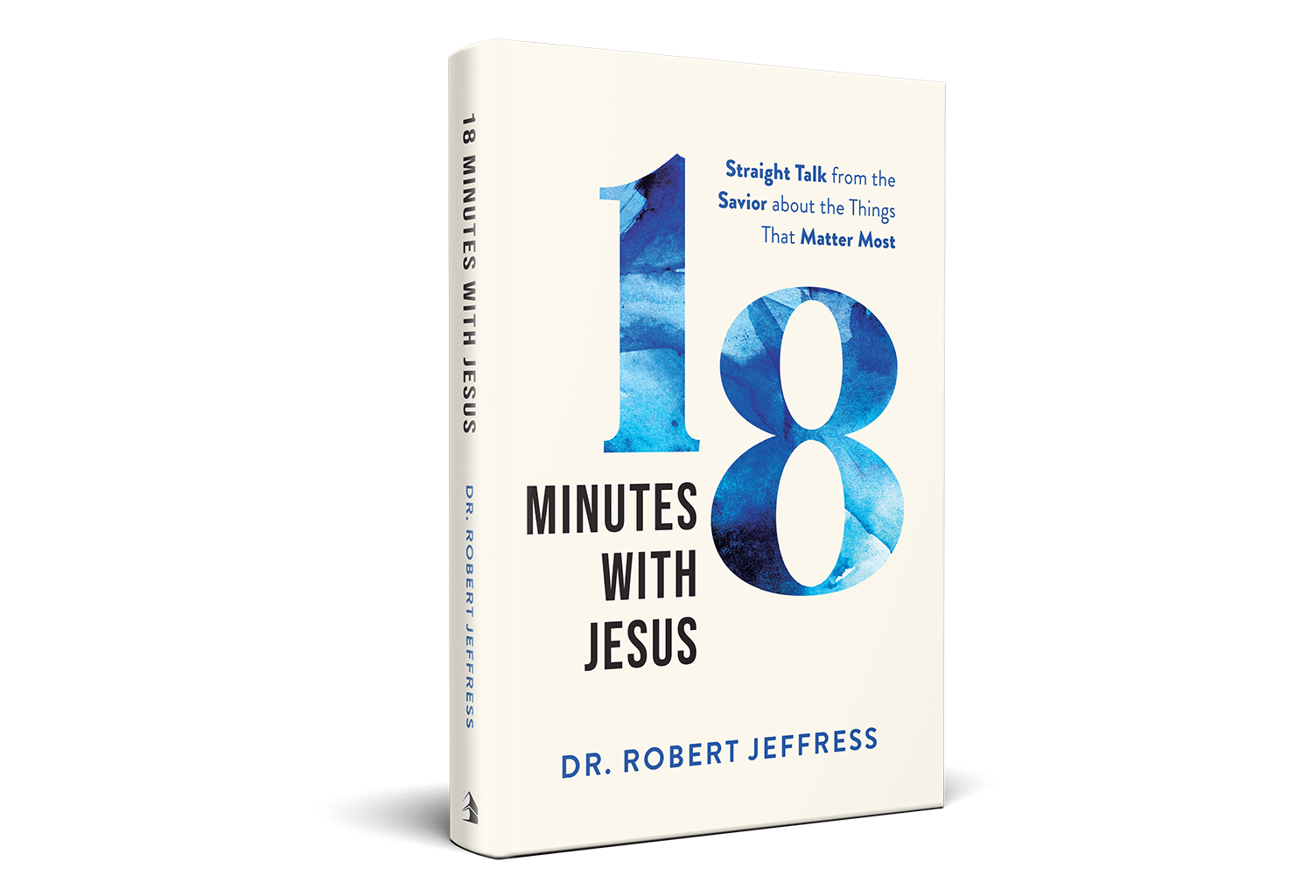 We're excited to send you Dr. Jeffress' hardcover book 18 Minutes With Jesus with our appreciation for your support of TBN's global outreach of God's love.
Thank you for your prayer and partnership as together we cover the earth with the good news of Jesus.
Your donation
Amount:
Type of Donation:
Ministry:
Ministry Resource:
Edit
Credit / Debit Card
Bank Account
Edit