Donate
Acres of Diamonds by Jentezen Franklin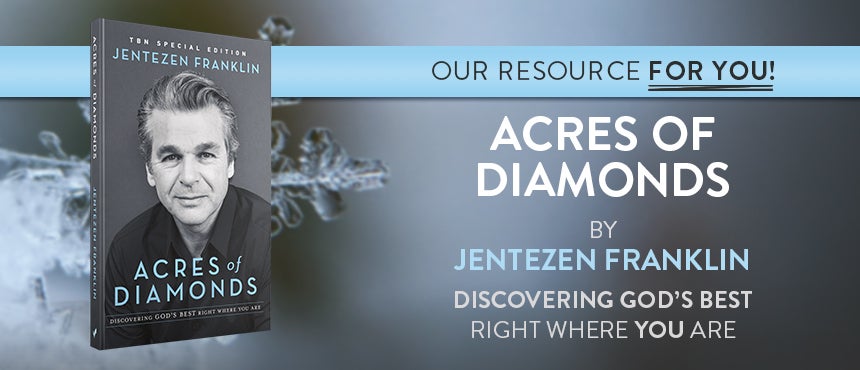 Discover God's Best Right Where He's Placed You!
Are you in a season where every search for direction, encouragement, or fulfillment seems to come up empty? You thought God had you in a place to thrive and grow, but you are ready to call it quits. In his timely book, Acres of Diamonds: Discovering God's Best Right Where You Are, New York Times bestselling author Jentezen Franklin guides you on a fulfilling journey to uncover the marvelous potential that exists for you here and now — in your job, your family, your church, and more!
For your gift of support we'll send you Jentezen Franklin's book, Acres of Diamonds, with gratefulness for your partnership in helping TBN send God's love around world.
Please use the form to submit your donation. And thank you for joining us in reaching individuals and families across the earth with the Good News of Jesus Christ.
Your donation
Amount:
Type of Donation:
Ministry:
Ministry Resource:
Edit
Credit / Debit Card
Bank Account
Edit