Donate
Afraid to Hope by Rick Rigsby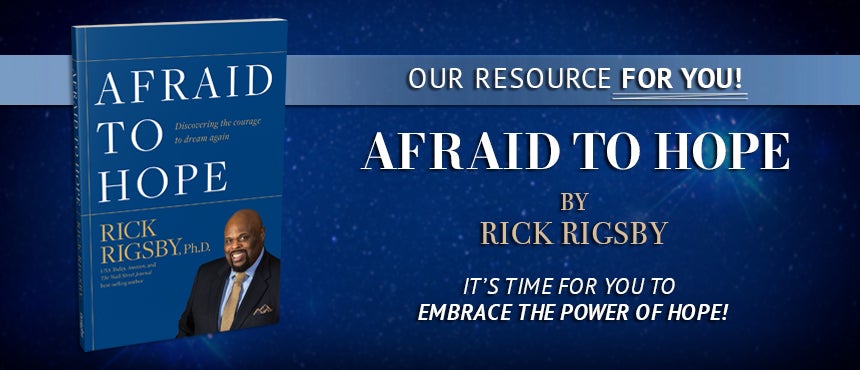 Dr. Rick Rigsby and the Power of Hope!
Millions of people have already met Dr. Rick Rigsby through his popular Facebook videos on the transforming power of hope. Now he's sharing these truths and more in his landmark book Afraid to Hope: Discovering the courage to dream again. In this life-changing resource you'll find out how the power of hope can dynamically touch and transform every part of your life.
In Afraid to Hope, you'll discover:
How hope is a quality inside every person.
How you can believe for the absolute best in every circumstance.
How to make hope a dynamic part of your everyday life.
There is nothing more transformative than a heart filled with hope. It's time for you to embrace the power of hope!
For your gift of support, we'd like to send you Dr. Rick Rigsby's book Afraid to Hope, in appreciation for your partnership with TBN in taking God's message of hope to the world.
Please use the form to submit your donation. Thank you for being a part of touching lives across the globe with the amazing grace and love of Jesus!
Your donation
Amount:
Type of Donation:
Ministry:
Ministry Resource:
Edit
Credit / Debit Card
Bank Account
Edit