Donate
Unholy Alliance by Jay Sekulow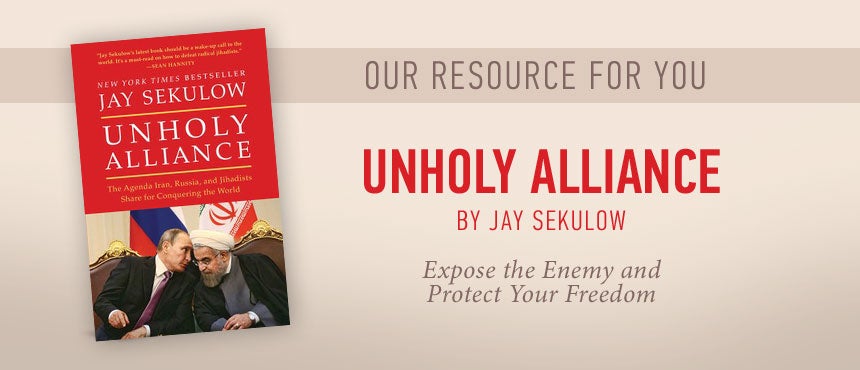 Expose the Enemy and Protect Your Freedom!
The fundamental principle of our system of government is individual liberty … yet radical ideologies strive to get us to live in terror each and every day.
Now, get equipped with an understanding of these crucial times with Unholy Alliance. In this book, Jay Sekulow tackles radical Islam head-on and exposes the attempts by fundamentalist Muslims to destroy our legal system and liberties.
When you are aware of what is really going on, you'll be empowered to stand in faith and take action to protect and defend the Constitution against all enemies!
For your gift of ANY amount, you'll receive this book as our Thank You for supporting the work of TBN's worldwide broadcasting.
Please use the form to submit your donation to TBN.
Unholy Alliance will be sent to you with our gratitude for helping us share the light of Christ in a dark world!
Donate Today!
Your donation
Amount:
Type of Donation:
Ministry:
Ministry Resource:
Edit
Credit / Debit Card
Bank Account
Edit