Donate
A Little Can Do A Lot by Christine Caine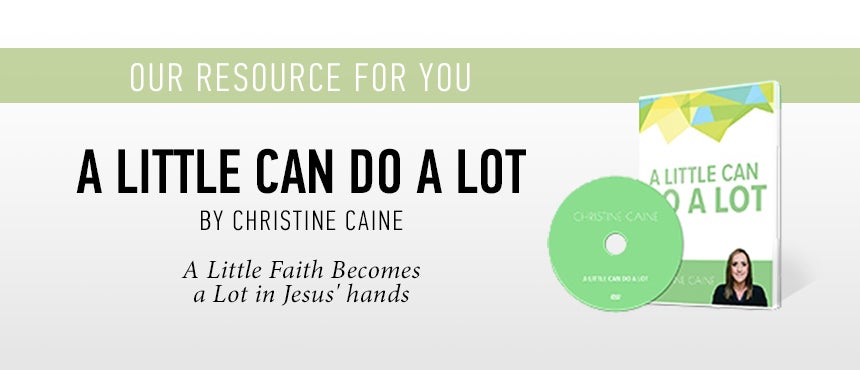 Find out why a little bit of faith goes a long way…
When Jesus asked His disciples to feed thousands in John 6, He knew they didn't have enough; they probably felt overwhelmed with the task they had been given.
Maybe that's how you feel. And maybe it's what scares you about following God — that He'll ask for what you don't have. Christine Caine's powerful series, A Little Can Do A Lot, reveals Jesus isn't looking for you to produce the result. He is looking for your faith.
For your gift: TBN wants to bless you with the new series, A Little Can Do A Lot. This series from Christine Caine will help you start leaving the heavy lifting to God, concentrate on what's in your hands, and see how something miraculous might be only moments away!
When you support TBN's ministry, we'll send you A Little Can Do A Lot as our "Thank You" for your willingness to help us change lives around the globe. Please use the form to submit your donation. Your gift will be sent to you soon. Thank you for your willingness to spread the good news of Jesus!
Donate now!
Your donation
Amount:
Type of Donation:
Ministry:
Ministry Resource:
Edit
Credit / Debit Card
Bank Account
Edit